The ancient city of Neandria at the top of Mount Çığrı in Ezine District of Canakkale.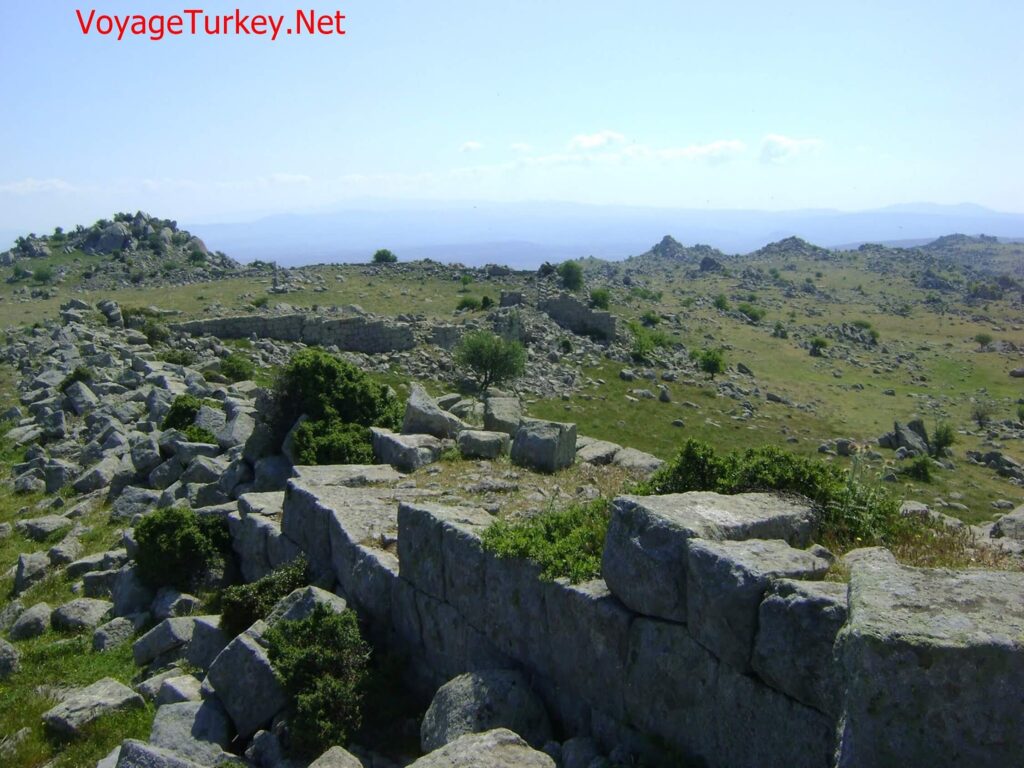 Neandria means "the homeland of the young man".
Neandria's gigantic walls that have remained intact until today are very impressive. Covering a large area of the settlement, the walls and towers are very interesting.
Location of Neandria
History of Neandria
Information about the establishment of the city is insufficient. However, the discovery of the graves dating to the 7th century BC in archaeological excavations suggests that the city might have been founded at that time. This ancient city founded as a Greek colony by Aeolian settlers. After the foundation of Alexandria Troas in the 4th century BC, the inhabitants of the region migrated there. It is believed that the city was abandoned at the end of the 4th century BC (around 310 BC).
Ruins of the Neandria
The most important of the ruins in the city walls and temples.
The temple, estimated to have been built in the middle of the 6th century BC, is the oldest known temple in Anatolia. In his book Neandria, published in 1891, R. Koldewey called this temple the Temple of Athena of Neandria. This one-room temple consists of a cella on a podium. The temple has an Aiol-style. This column cap is exhibited in Istanbul Archeology Museum today.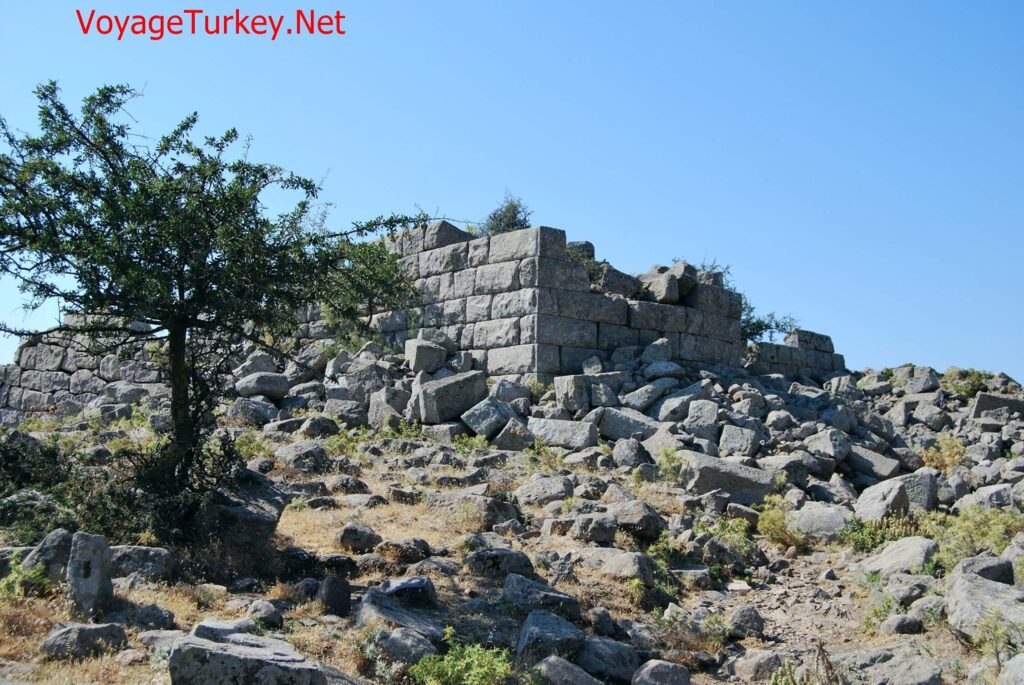 The wall thickness of the archaic wall is 2.10-2.25 m and its height is 16.5 m in places. It is thought that the city walls were rebuilt in the 5th century BC and in a bigger way considering the increasing population. Koldeway stated that this wall was built by the Lydians around 550 BC.
There is also a primitive theater in the city consisting of the only orchestra. Approximately 15 m in diameter, the theater was built on a hillside and surrounded by walls on three sides.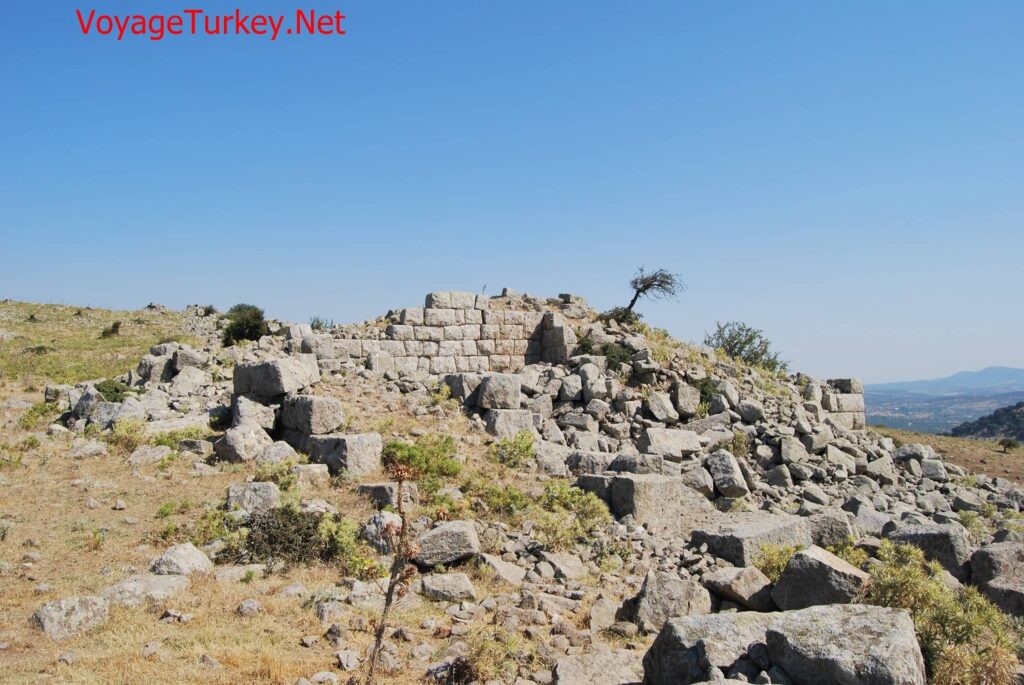 The city has two agorae built in both Archaic and Classical Periods. 
It boasts the Temple of Athena, which is architecturally important because of its column capitals in the Aelian style.
Entrance Fee
The entrance to Neandria is free of charge.