The Underground City of Kaymaklı, which has been on the UNESCO World Cultural Heritage List since 1984, is one of the largest underground cities in Cappadocia. This underground city is thought to be one of the most populous underground settlements and accommodates 5,000 people at the same time.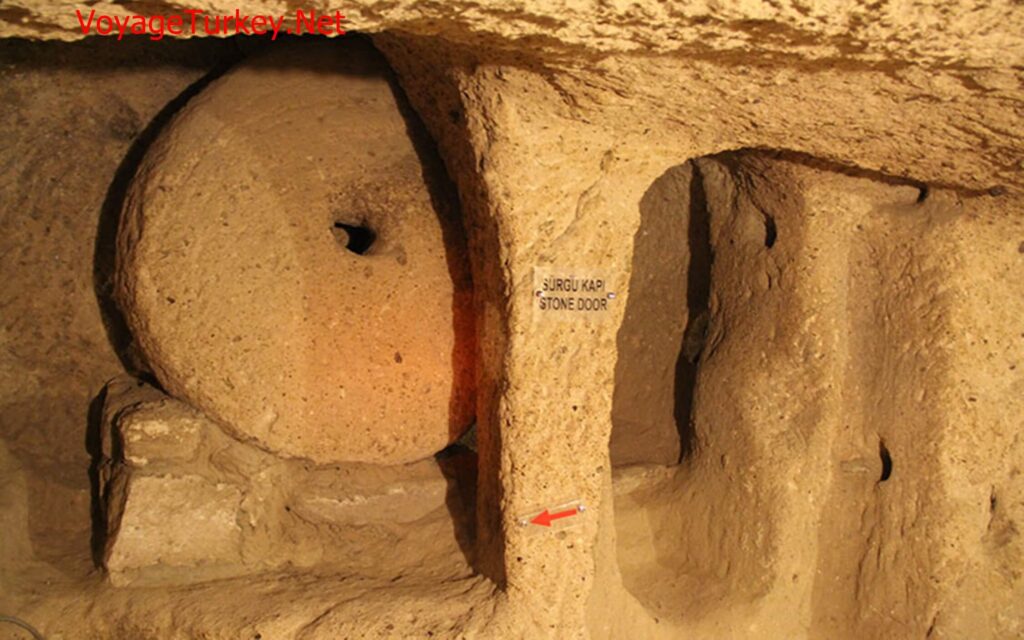 Although this city is claimed to be connected to the Derinkuyu Underground City, the hidden tunnels at a distance of 10 km between the two cities have not yet been discovered.
This city is located in Kaymakli Town, which gives its name to the underground city, 20 kilometers away from Nevsehir city center.
4 floors of Kaymaklı Underground City, which is estimated to be 8 floors, is open to visitors. The deepest point of the open floors is 20 meters below the ground.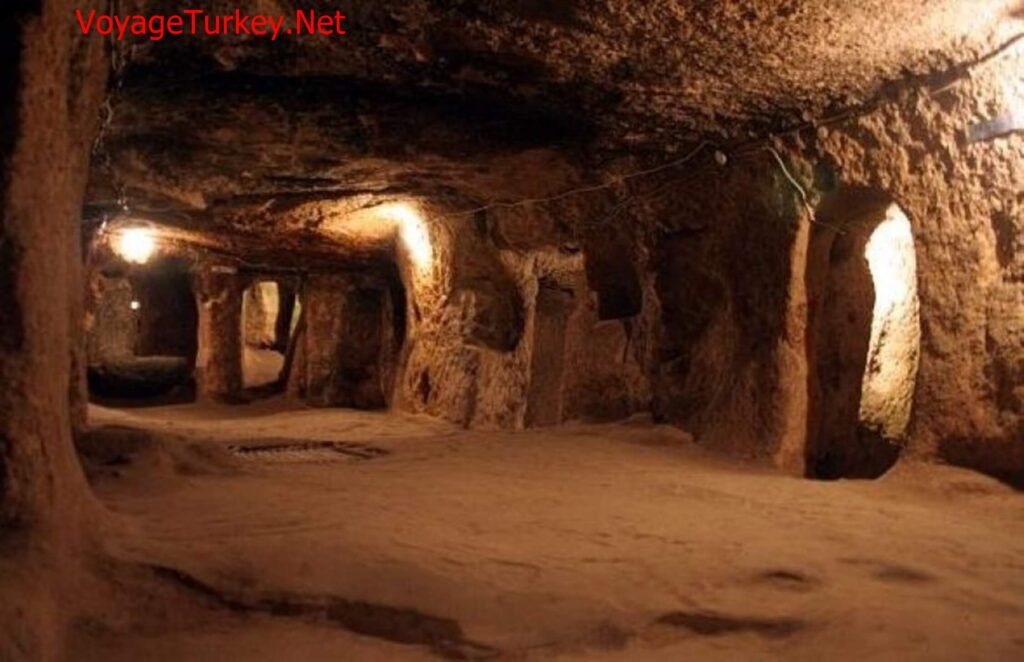 The underground city of Kaymakli is located around a main ventilation shaft and has an effective ventilation system. In fact, even on the fourth floor, there is no ventilation problem.
As in other underground cities, the first floor of this underground city was used as a barn. The reason for this is that the floor closest to the earth is this floor and that animals can easily enter and exit. As it is difficult to bring down the animals to the lower floors, the first floors of the underground cities were generally used as animal shelters. There are also corridors that provide access to the church and other living areas.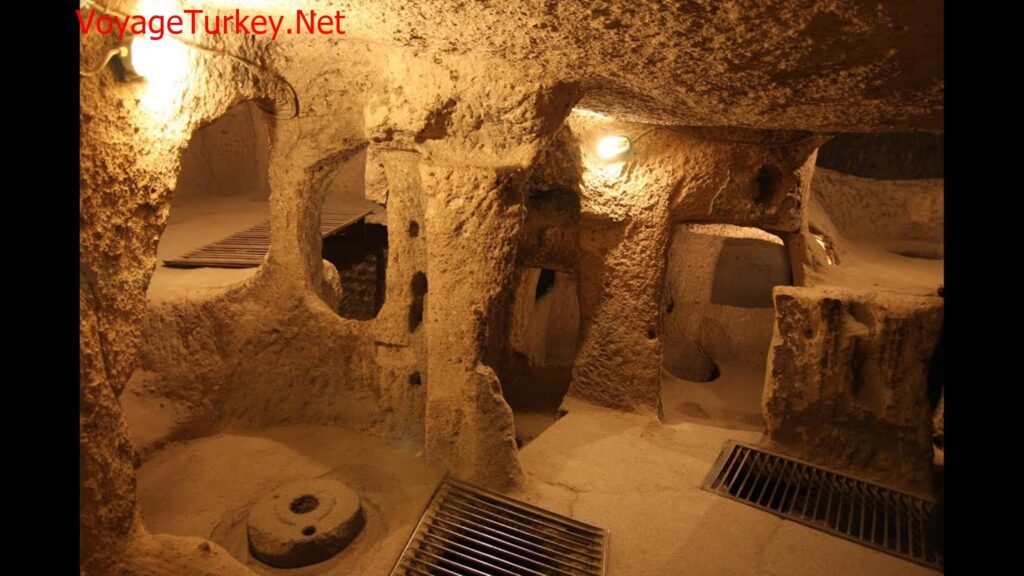 On the second floor, there is a church with 2 apses and a single nave. There is a cemetery around the church, which seems to have buried important people.
The third floor is where the storage tanks are located. There is also a wine shop and kitchen on this floor. The most interesting part of this floor is the copper workshop.
On the 4th floor, there are food warehouses, mustard, and kitchen. The corridor, which must be crossed to reach the 4th floor, is so low that a person cannot pass without bending. This shows that this floor was designed for defense purposes. Enemies that encircle the underground city, even if they come up to the 4th floor will have to lean on this floor. This will provide a serious defense advantage for the city people.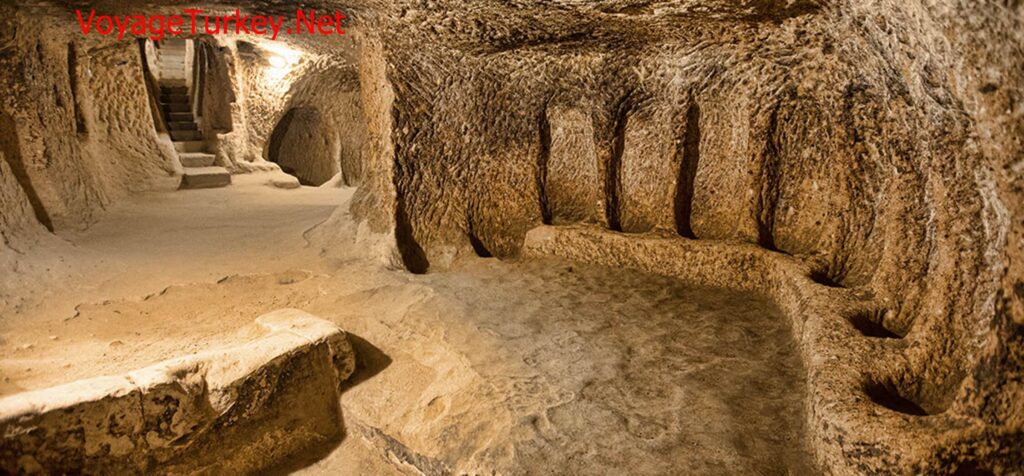 Kaymaklı Underground City Entrance Fee and Visiting Hours
Kaymaklı Underground City is open to visitors every day of the week between 08.00-19.00 in summer (15 April-2 October) and 08.00-17.00 in winter (3 October-14 April). It is closed until 13.00 on the 1st day of religious holidays only. The entrance fee is 35 TL and the museum card is valid.