This beach is one of the most famous beach of Antalya, Turkey. Konyaaltı
Beach is located in Konyaalti, Muratpasa District of Antalya. This beach is located to the west of Antalya city center.

This beach is one of the longest beach of Antalya and Turkey. The length of the beach is about 7 km. Beach starts from the variant at the end of the cliffs, and continues until the harbor.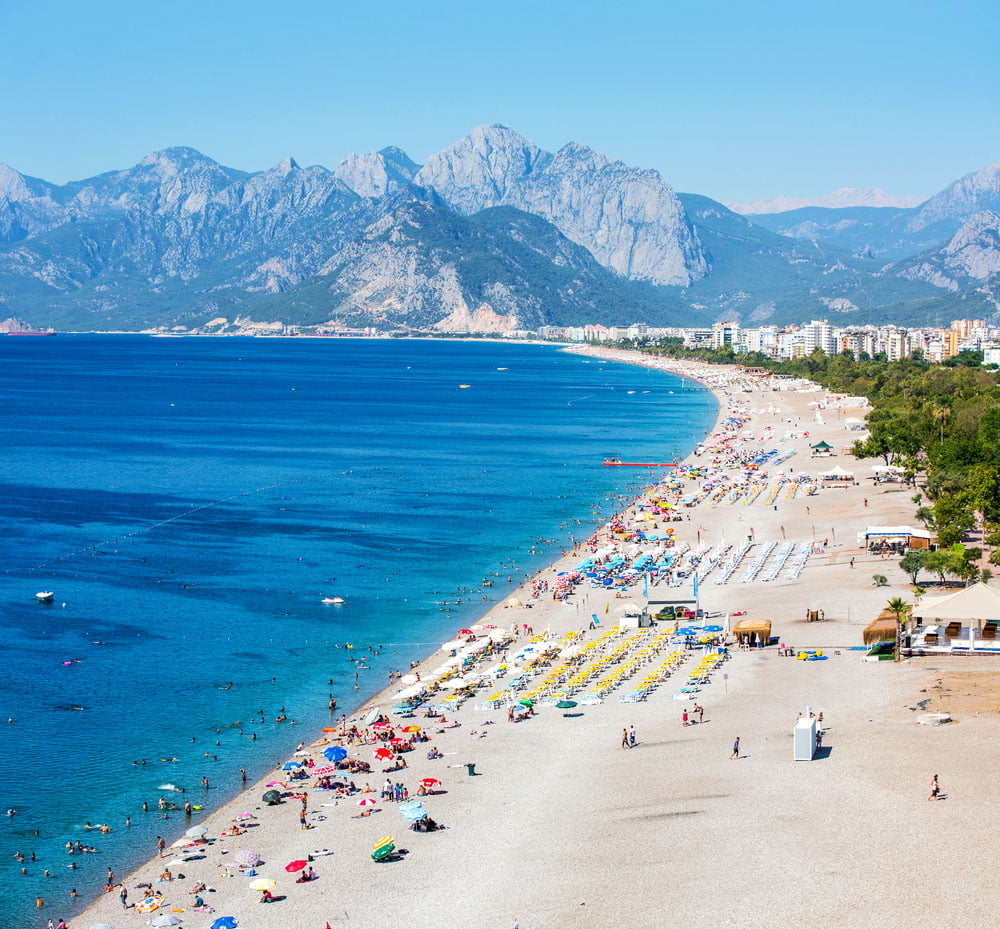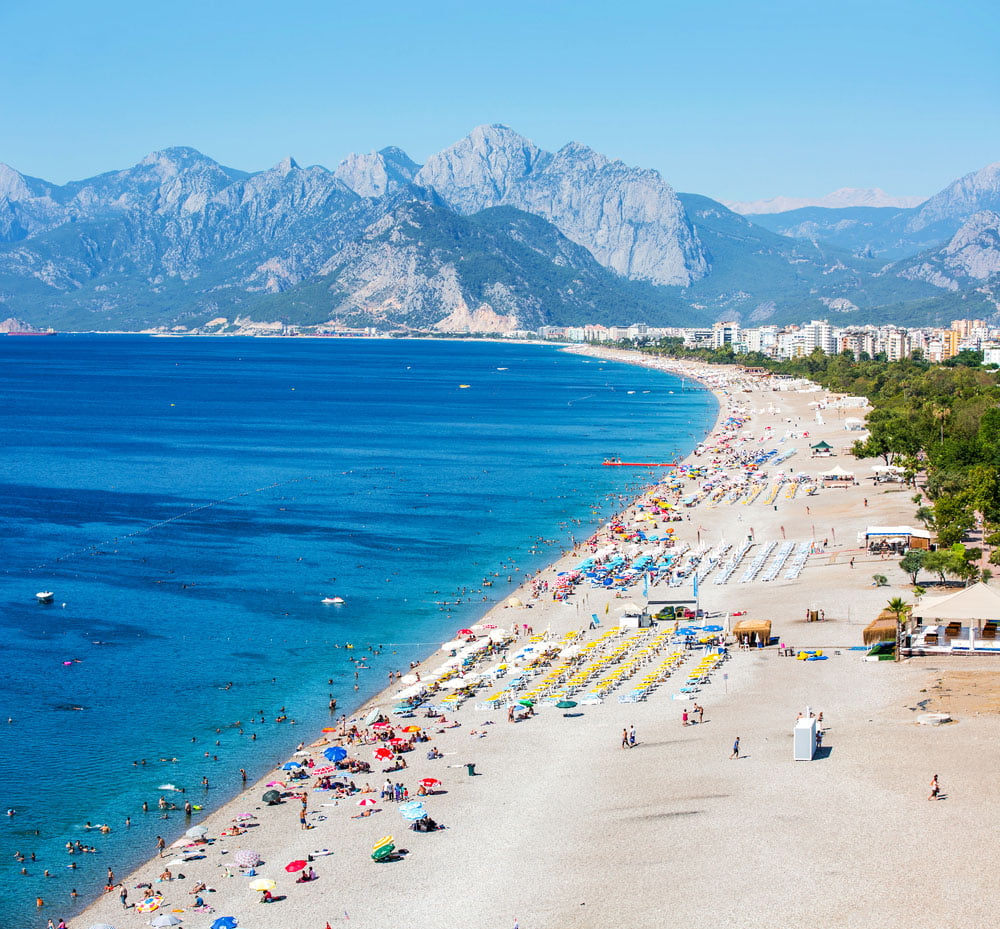 The beach has a small pebble beach. Sea is deepening after just 2-3 meters.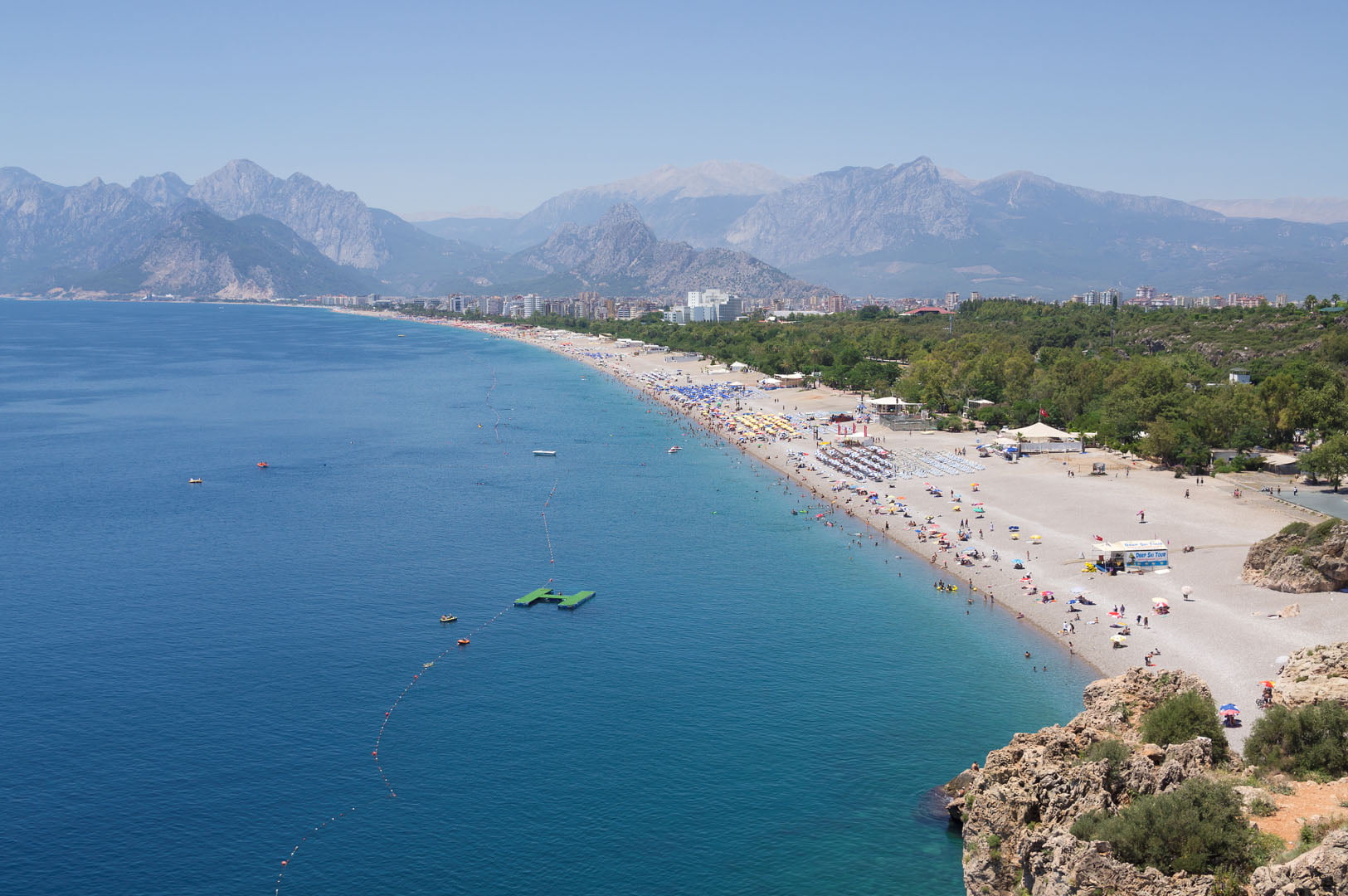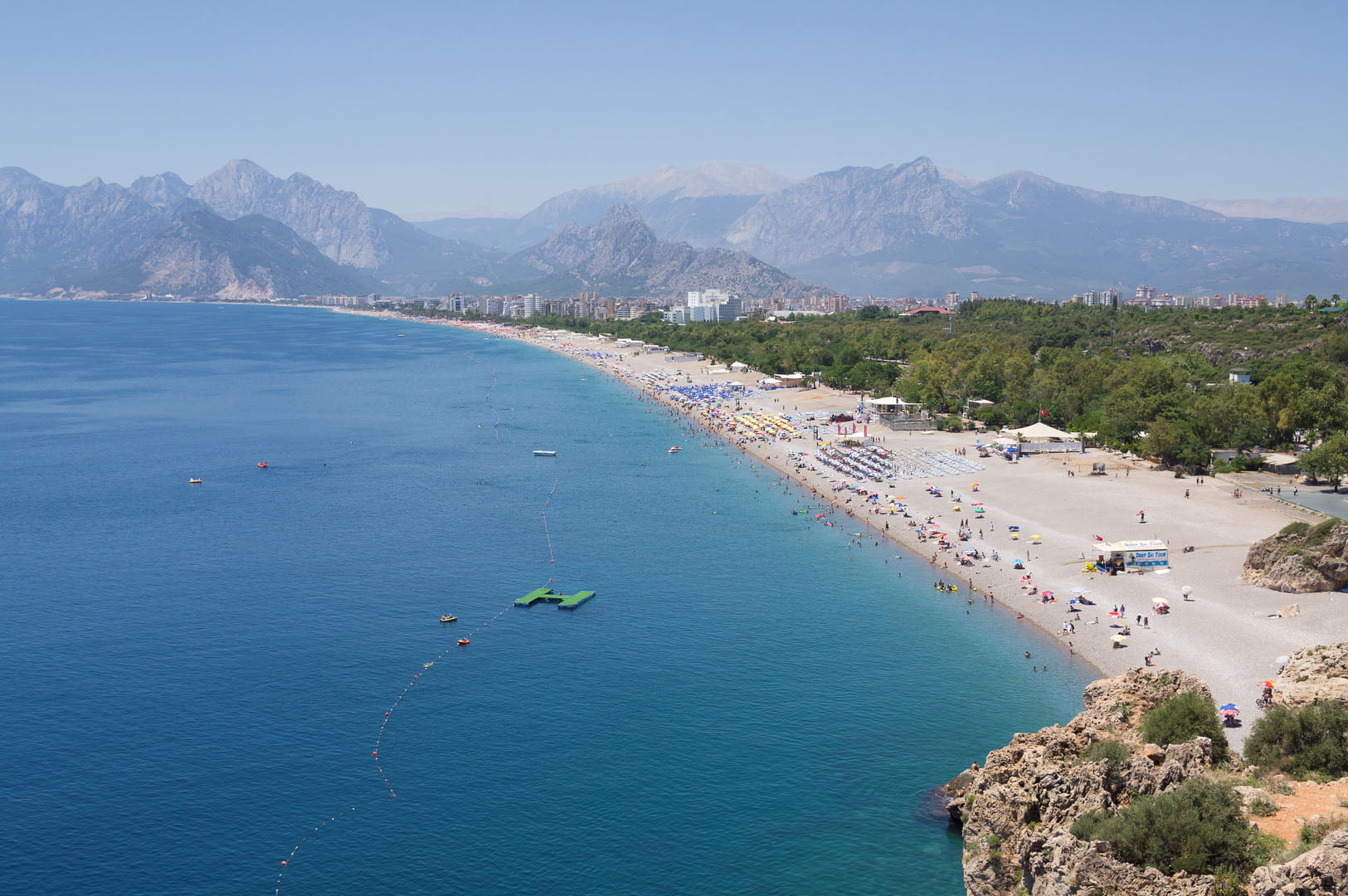 Behind the beach there are many bars, cafes, nightclubs and entertainment venues, great beaches for hiking and sports.