Mazı Underground City, which is one of the most recently discovered underground cities of Cappadocia Region, takes its name from the village (Mazı Village) where it's located.
There are not only the underground city but also the tombs and churches of Roman and Byzantine periods carved into the rocks in Mazı Village, which was called Mazata in ancient times.
Mazı Underground City was built on a steep slope to the west of Mazı Village. In this valley, there are also many rock tombs and churches belonging to Roman and Byzantine periods.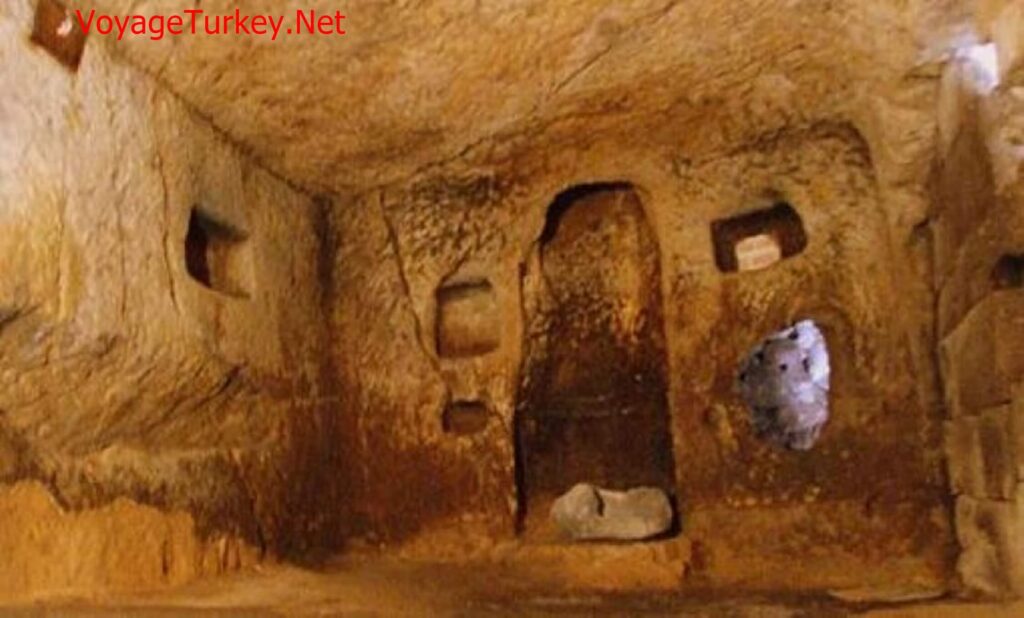 Mazı Underground City Location
Founded by a shepherd by chance in 1995, this underground city is located within the boundaries of Mazı Village in Ürgüp District of Nevşehir Province. Urgup city center is 18 km and Kaymakli Underground City is 10 km away. You can view the location of this underground city on the map below.
Mazı Underground City Structure
It is estimated that this underground city, which has entrances from 4 different places, has 8 floors and 6.000 people live at the same time. The entire city is not yet open to visitors.
As in all underground cities, the top floor is designed as a barn. However, the stables in this city are larger than the stables in other underground cities. There are also troughs for animals in the middle of the barn, different from those in other underground cities. It is estimated that this is due to the fact that this underground city hosts a developed society in animal husbandry.
Another feature of the city, which is not common in other underground cities, is that it has spaces used as bathrooms.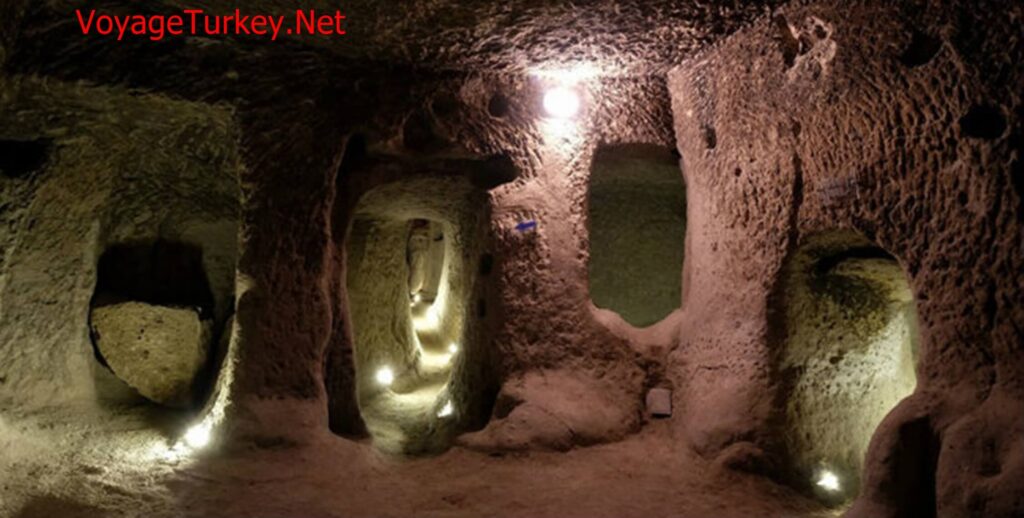 Another feature of this underground city is that its church is quite flashy. The church, which is accessed by short corridors opened from the stables and secured by the sliding stones, provides a perfect view with its platform, reliefs and attendant rooms. The apse of the church is designed vertically unlike in Kaymaklı Underground City. Opposite the apse, there is a secret chimney, which is used for escape in case of danger. Small step holes are carved into the chimney for easy climbing.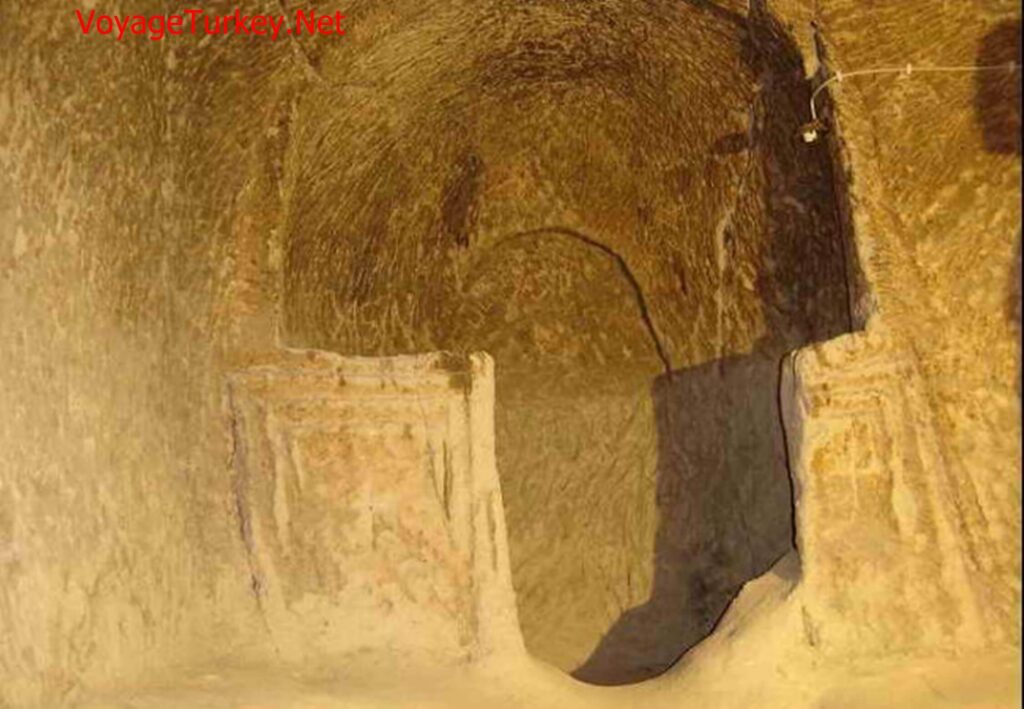 This underground city also has a 20-meter deep well, a mustard, a cellar, a kitchen, and other living spaces.
Visiting Hours
Summer Term (1 April – 1 October) Opening / Closing Time: 08: 00/19: 00
Winter Term (1 October – 1 April) Opening / Closing Time: 08: 00/17: 00
Box Office Opening/Closing Hours
Opening Time (Summer and Winter): 08.00
Closing Hours: Summer Term: 18:30; Winter Term: 16:30
Closed Days: Open every day
Entrance Fee: 12 TL