This underground city is located within the borders of Özkonak Town, 14 km from Avanos District of Nevşehir Province.
Note: If you visit Avanos district, you should visit Zelve Valley, Monks Valley, Çavuşin Church, Baptist Yahya Church, Güvercinlik Church built in the name of Byzantine Emperor, Crusader Church, Sarıhan Caravanserai, Dereyamanlı Church, Güllüdere Church, and Belha Monastery.
You can use the map below to find and to reach the location of Ozkonak underground city. The distance of Özkonak Town to Nevşehir City Center is thirty-five kilometers and the distance to Avanos City Center is seventeen kilometers. You can easily reach Özkonak by using Nevşehir-Avanos-Özkonak direction.
Özkonak Underground City was built on the northern slope of Mount Idiş, where the tuff layer is the highest.
History of Özkonak Underground City
It is estimated that this city was built in the 4th century BC and developed over time. After the Hittites, the region was dominated by Persians and later by the Roman Empire. The first Christians who escaped from the oppression of the Roman Empire settled in this region and developed previously existing underground structures and established a large underground city.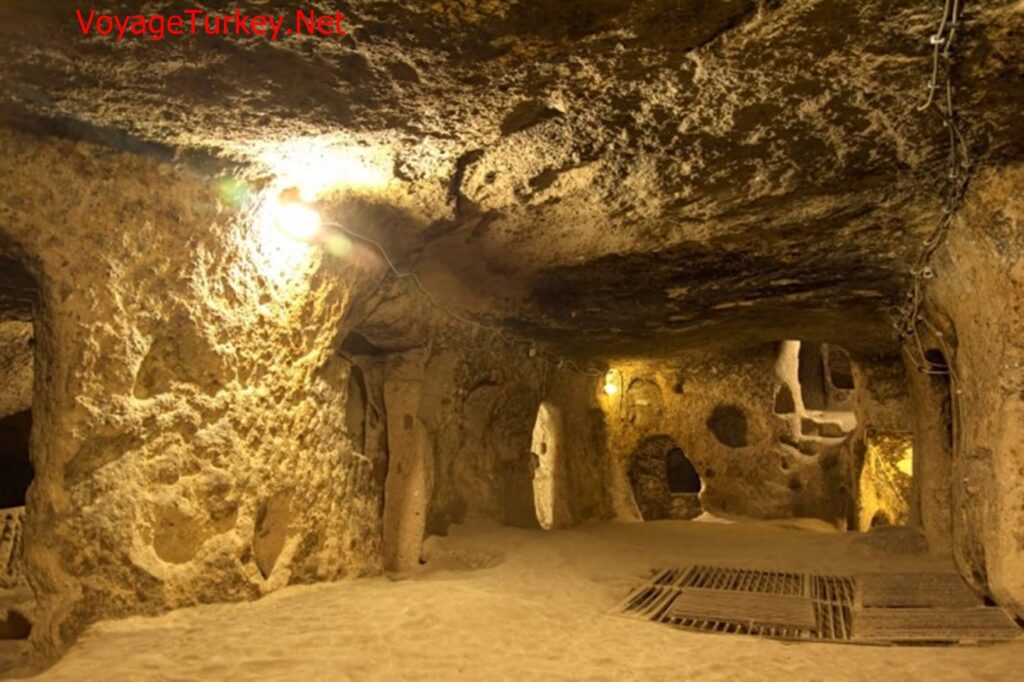 Özkonak Underground City Structure
This underground city is smaller than Derinkuyu and Kaymaklı Underground cities. Moreover, unlike other underground cities, there are very few parts opened to visitors. Most of the city, which is estimated to have 4 floors, has not been opened to visit yet. The corridors of this underground city are narrower and flatter than others.
Important note: It is not recommended for pregnant, cardiac and blood pressure patients to visit because the corridors of this underground city are narrow and flat.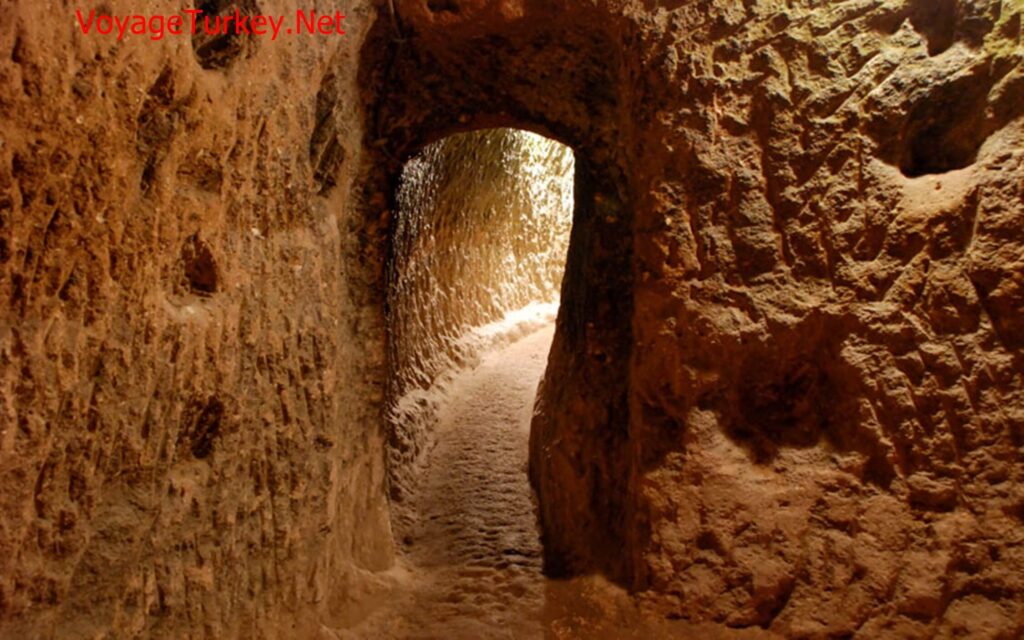 Özkonak Underground City, which was opened to visitors in 1972, has two important differences from other underground cities. Firstly, the channels providing communication and ventilation between the floors are quite small (5-8 cm) compared to other underground cities. Secondly, the keystones (tığraz of stones) placed in the corridors to ensure the safety of the living areas have holes drilled to provide hot oil to the enemy.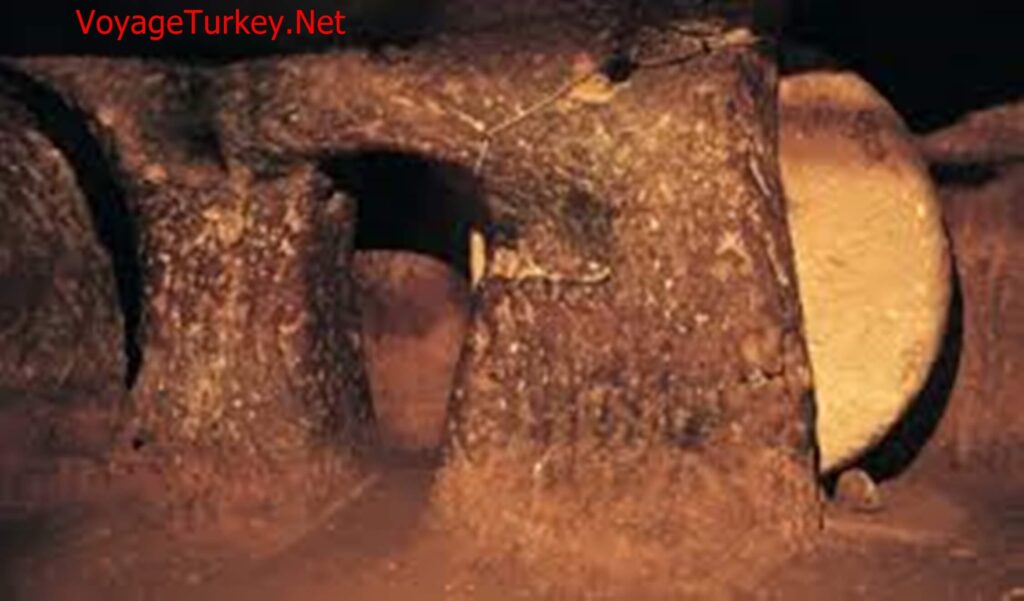 Like the others, the first floor of this underground city was used as a barn. The other floors are accessed through corridors from the first floor. The second and third floors are designed as living rooms, cellars, wine halls and kitchens. The fourth floor, which is used as a prison, is designed to allow only one person to enter.