One of the impressive underground cities of Cappadocia is Özlüce Underground City.
Özlüce Underground City is located in Özlüce Town of Derinkuyu District of Nevşehir. It is named after the village in which it is located. This underground city is located 6 km west of the Kaymakli Town on the Nevsehir-Derinkuyu motorway.
You can see the location of the city from the map below.
Unlike other underground cities, Özlüce Underground City was built as a single storey on a large area. The entire city is not yet open to visitors.
One of the most important features of this city is that the tuff layer it carved contains different colors.
When you enter the city, the main space is the largest area of ​​the underground city and consists of two parts. On the right side of the space, there are storage tanks and on the left side, there are living rooms. There are cell-type rooms on the sides.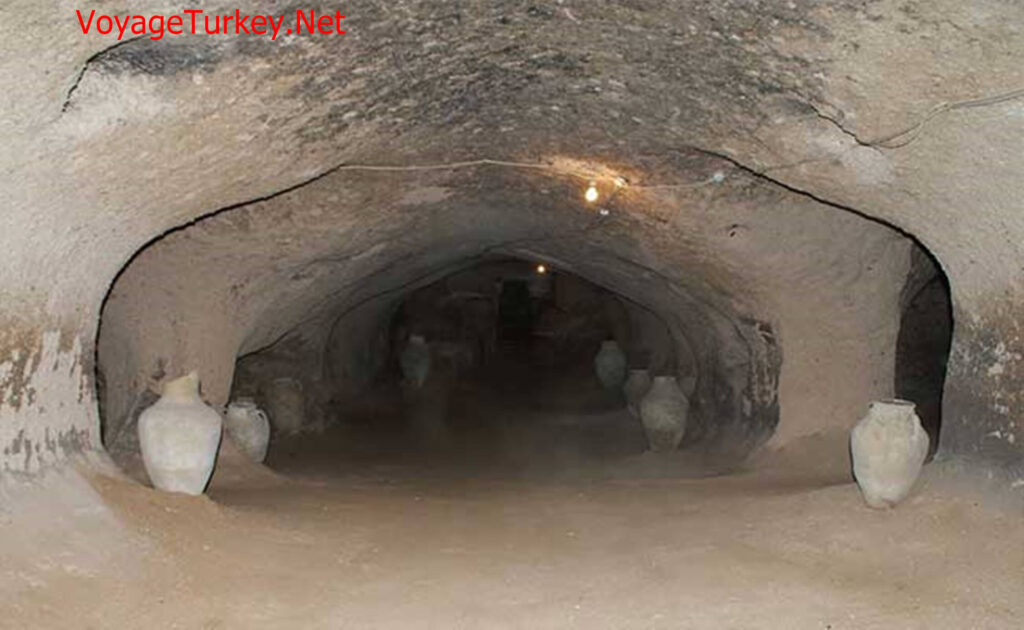 Church of the Holy Apostles
There is also a Greek church built in 1849 during the Ottoman Empire in Özlüce Village. This church, which has a cross plan made of cut stones, is known as the Twelve Apostles Church because of the expressions in its inscription. It is seen in the Greek inscription on the entrance of the building that it is called 'Church of the Holy Apostles'.
Text in the Church's Inscription
This sacred and beautiful temple of the Holy Apostles was built the reign of Sultan Mecid's and the reign of Konya Metropolitan Neofitos, in order to praise Almighty Allah. Here, the brave donations and great struggles made by the Christian Orthodox Christians. The Year of Jesus 1849, March 16 "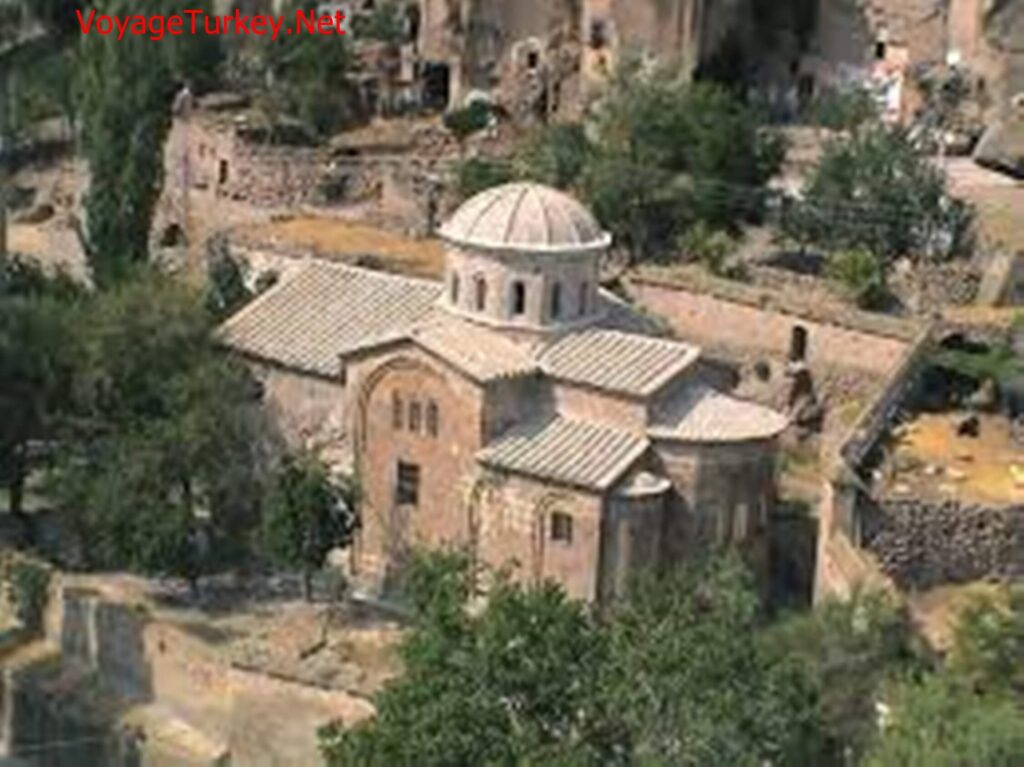 According to the text in the inscription of the church, which is used today as a mosque, the building was opened to service on 16 March 1849 during the reign of the Ottoman Sultan Abdulmecid I.
Inside the church, there are ornaments showing rich wooden craftsmanship.
Scenes from the Torah are painted on the outer wall on both sides of the entrance door. In these scenes, which have survived to the present day, there is the scene of "burning three Jewish young people in the oven" on the left of the door, and the scene of "Abraham sacrificing his son" on the right. The scene of Prophet Abraham sacrificing his son to God is a very rare scene depicted in the churches of Cappadocia.
The church was converted into a mosque in 1935 by adding minarets and mihrabs after the Greeks left the region after the 1924 exchange.
Maşatlık Church
There is another church in Maşatlık locality in Özlüce Village, which is called Maşatlık Church. Since the inscription on the door is missing, the date of construction is unknown.