On the steep slope to the west of the Temple of Athena in the Acropolis of Pergamum, there is a theater of approximately 10,000 people. Rising on a steep slope, the Pergamon Theater is one of the most beautiful architectural works of the Hellenistic period with its impressive appearance.
This theater has a magnificent view and wonderful acoustics.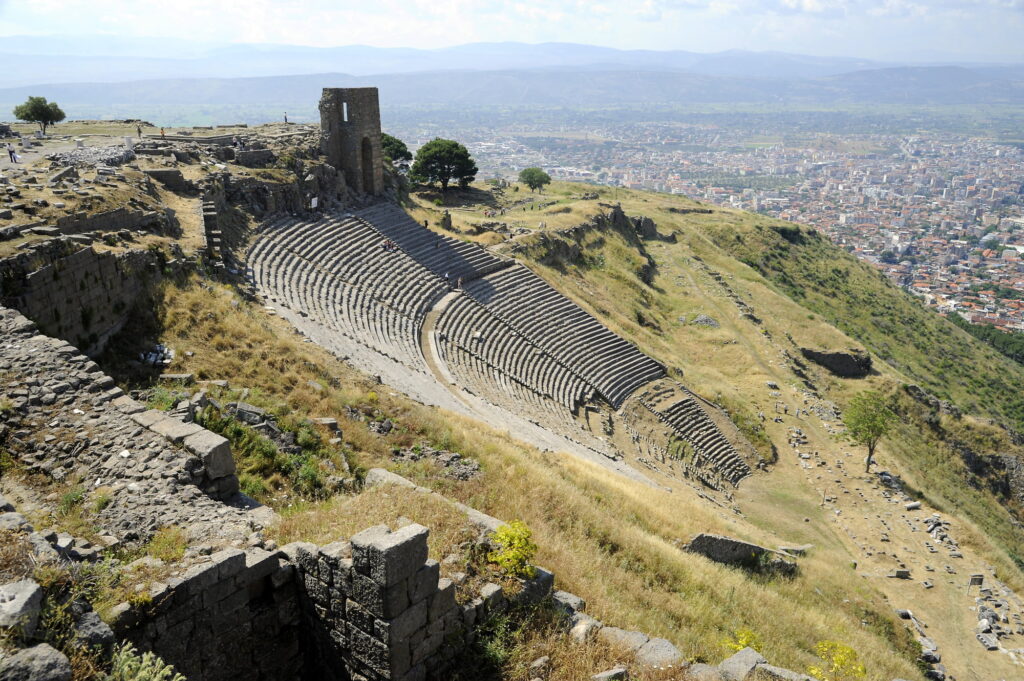 The first theatre on the site was built in the earliest days of the Attalid Kingdom.
The theatre, which is the steepest theatre in Western Anatolia, has a 10 thousand-seat capacity. The theatre at Pergamum has seventy-eight rows of seats and is divided into three horizontal seating sections. The portable wooden stage building is unique – set up only on performance days and removed once the performance ended.
It has so many characteristics: 80 rows of very tall steps, with the highest situated about 36 meters above the orchestra pit; it could seat 10,000 spectators. Another interesting element is the presence of a terrace 246 meters long, a singular porticus post scaenam, with a covered Doric portico leading to the Temple of Dionysus, installed in its northernmost extremity.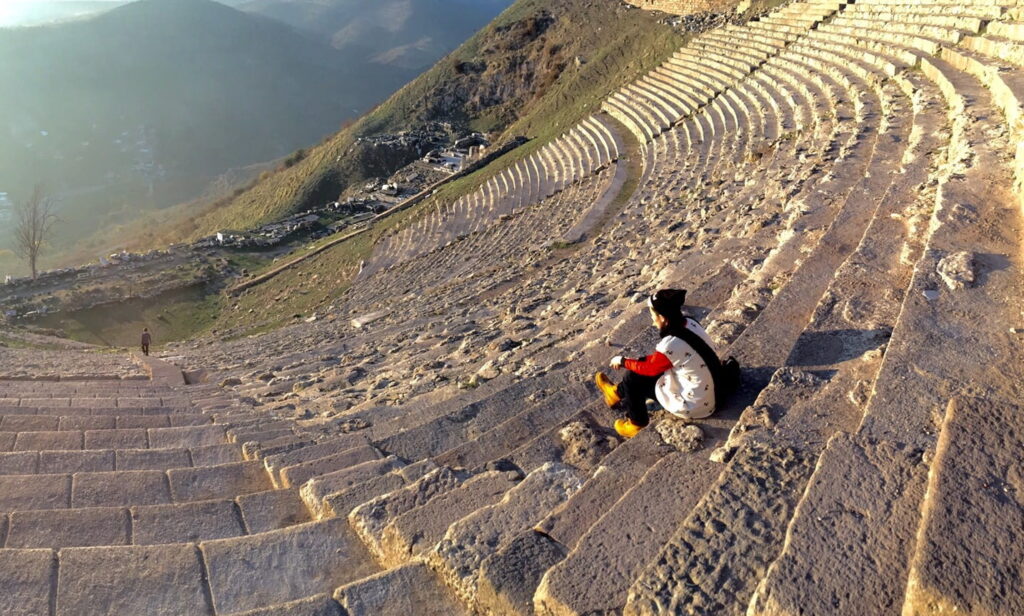 The Citadel Theatre, seats 10 thousand, was the first theatre of Pergamon and one of the steepest theatres of the world. It is said that the Theater in the acropolis of Pergamum is the steepest raked Hellenistic theater in the world.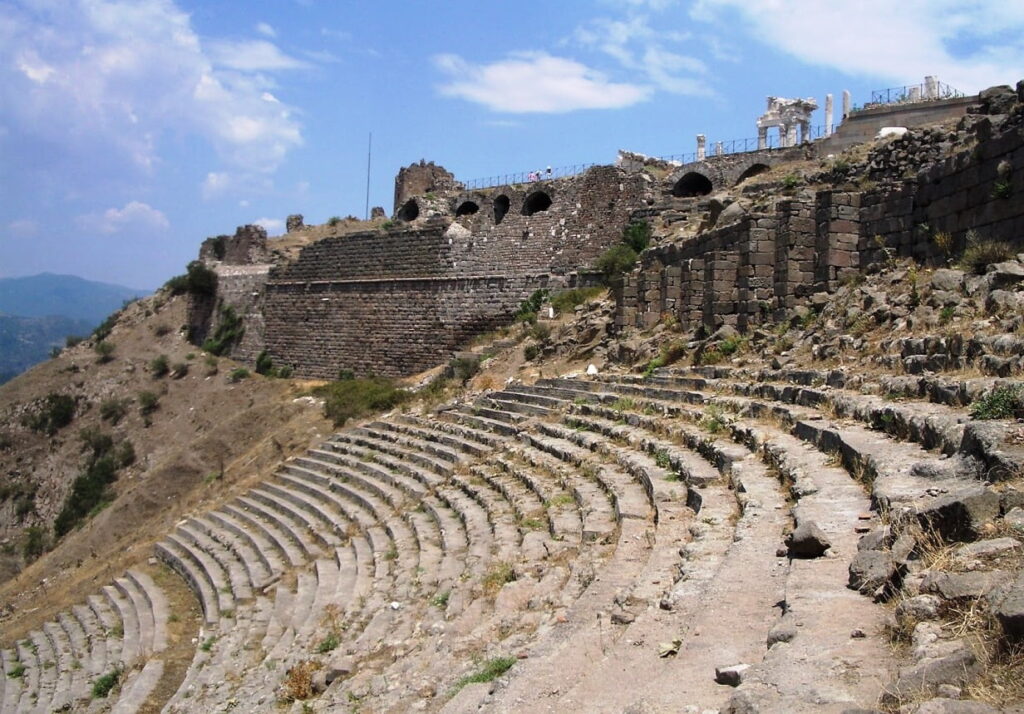 Theatre's wooden stage had been constructed to be removed when it's necessary to provide participation of public in ceremonies, held in the Temple of Dionysos, on the Theatre's terrace.
Apart from its outstanding steep structure, the theatre is also one of the most authentic examples of Hellenistic architecture with its mobile wooden stage.