Dionysos is dynastic god, accepted as ancestor of Attalids. Dionysos, having a close connection with cult of Hellenistic Pergamon Dynasty, was the "God of Wine and Feast".
In the 2nd century the inhabitants of Pergamon built this eye catching temple on the north of the 250 m. theatre terrace and positioned it in such a way that a view over the whole area was possible.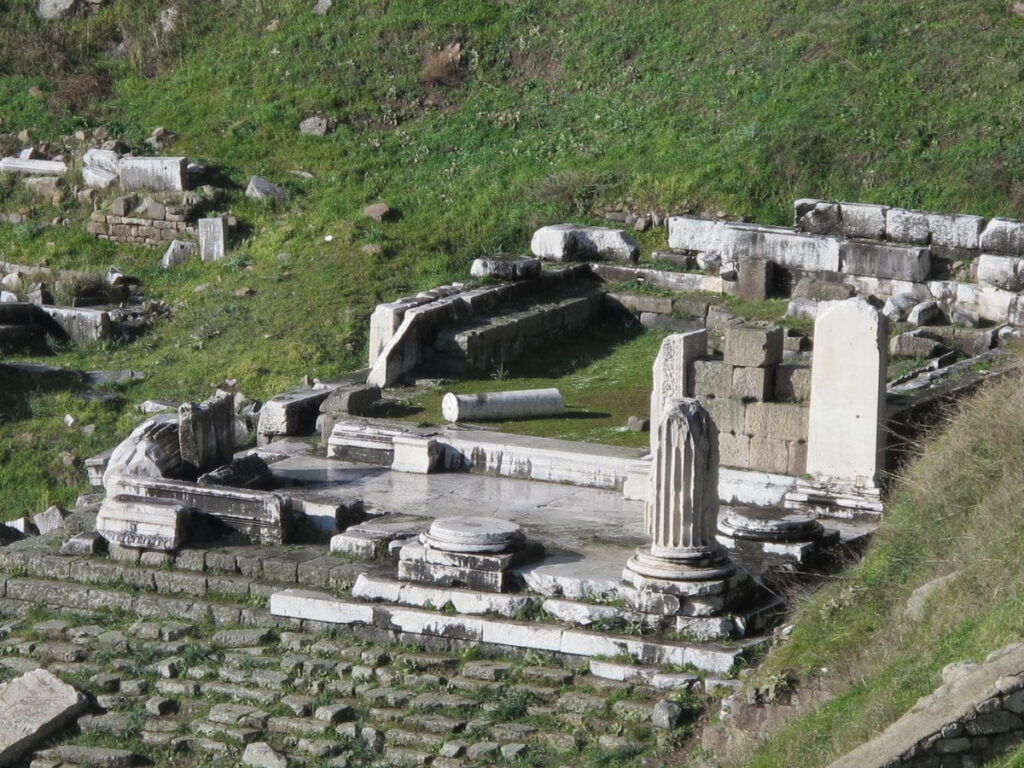 The temple and the altar are both in a well preserved condition. Rising up on a podium and built according to the Ionian design, it is a richly decorated temple. This work not only affected Roman artistic understanding but also had
ramifications on European Baroque architecture. At the end of a long road, this monument has become a work of art that has attracted enormous interest.
Temple was hosting big festivals, organized by the union of Dionysos Dancers and which the public could participate in.