Ihlara Valley is a geological formation in Güzelyurt district of Aksaray. It is the world's largest canyon in which people lived in the past.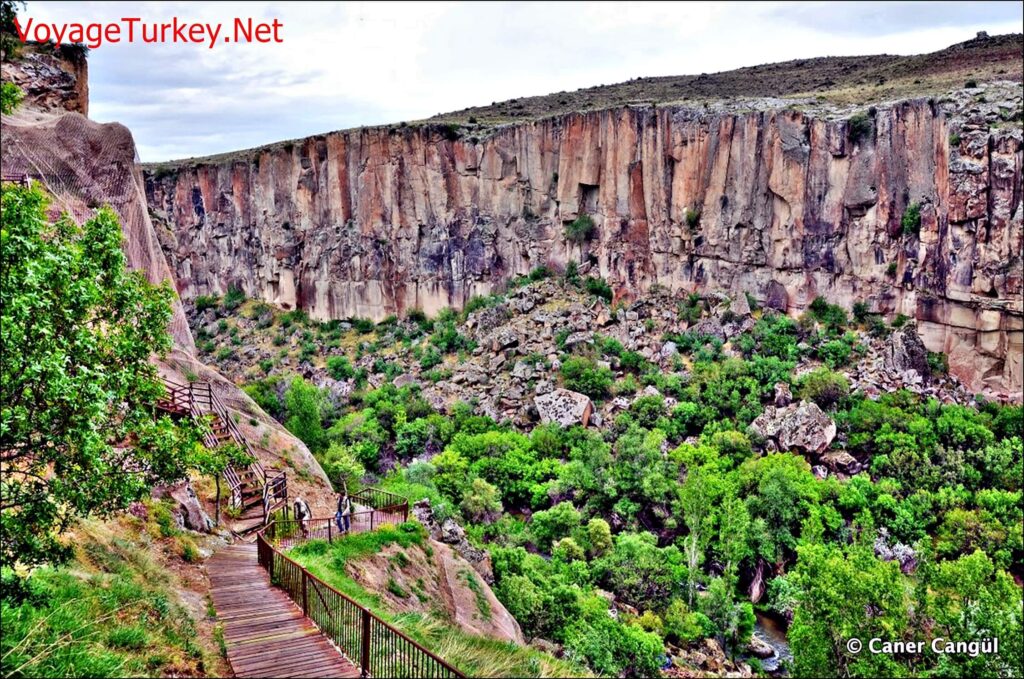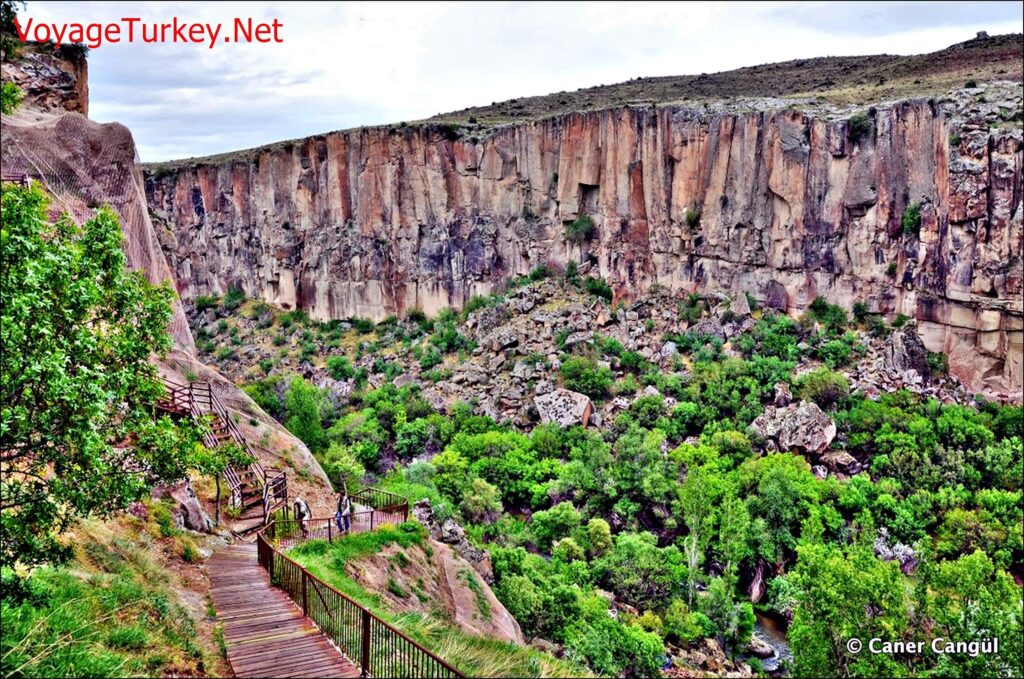 Ihlara Valley one of the most important centers of culture and civilization in the world thanks to many churches and hundreds of rock carvings created by carving the rocks.
Ihlara Valley is visited by more than 400 thousand people every year.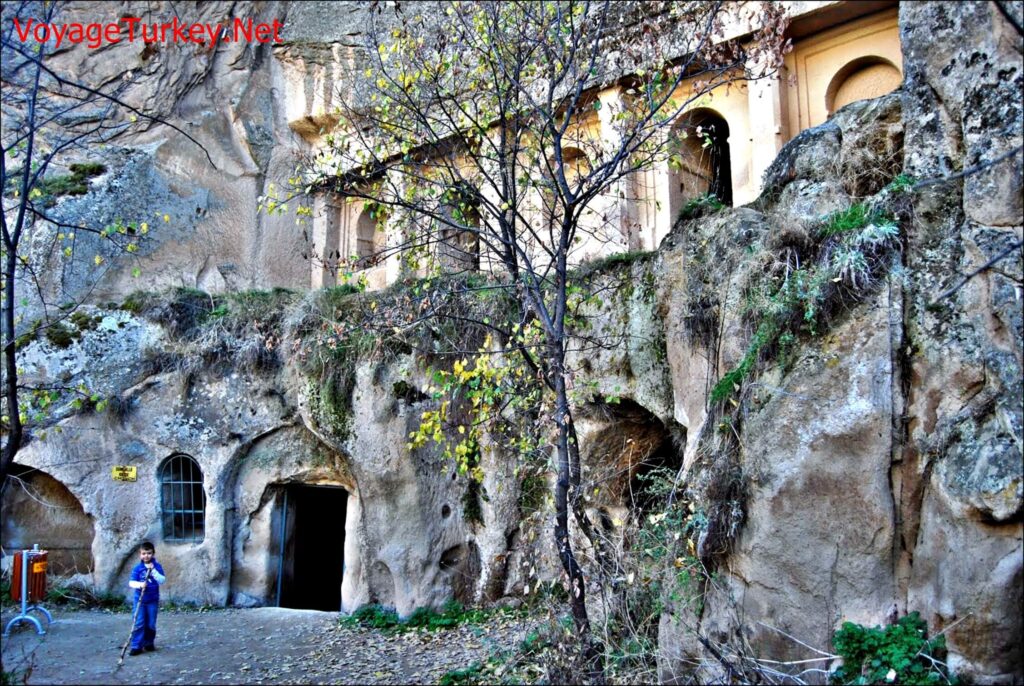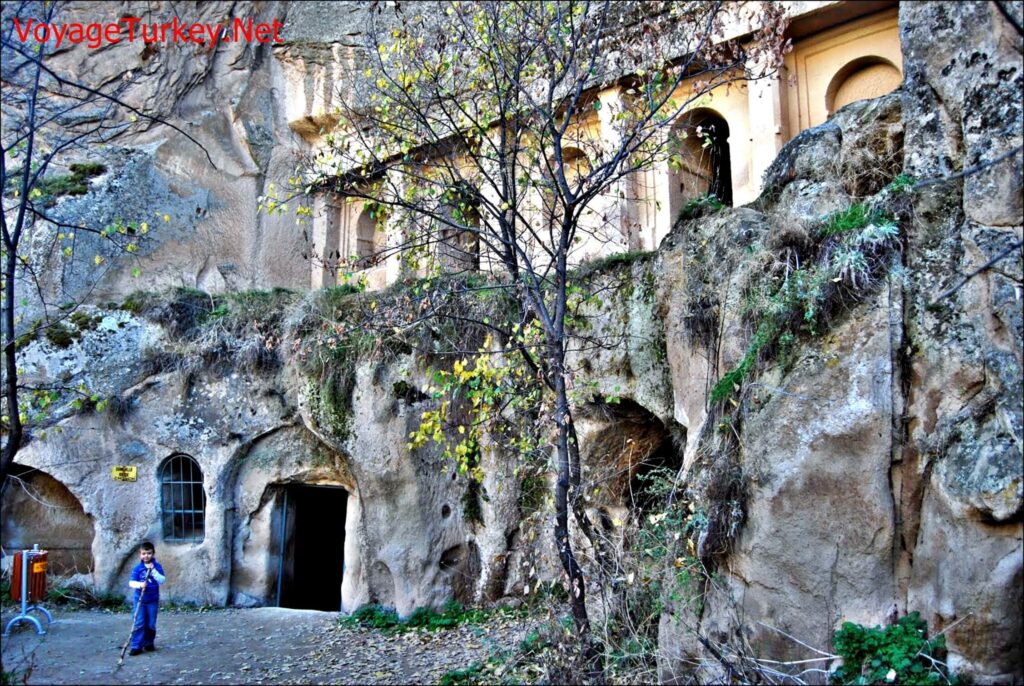 It is a natural beauty which was created by the Melendiz Stream, called "Potamus Kapadokus" in antiquity, by eroded the bottom of the valley, which formed cooled down basalt and andesite intensive lava from Mt. Hasan (Hasandagi). Erosion of the Valley bring it to its present form.
Location
It is locadet on Güzelyurt district of Aksaray Province. The valley is 35 km to the city center of Aksaray. The valley starts from Ihlara and ends in Selime.
The Ihlara Valley is 14 kilometres long and the valley sides are between 100 and 150 metres high.
Calimate and Nature
There is a continental climate in the region outside the valley. However, there is a climate close to the Mediterranean climate. Valley is a natural microclimate area with this feature.
Due to this climate, the vegetation of the valley is different from the area outside the valley. Outside the valley is a steppe-looking and undersized vegetation dominates. On the bottom of the valley, a rich and green piece of nature was preserved. Accordingly, a wide variety of plants, mainly pistachio nuts are grown in the valley floor.
Things to Do
Trekking in The Valley
In Ihlara valley, you can go trekking both on your own and on tours. In addition to being a place to be visited within the scope of culture, history and faith tourism; with the construction of the walkways, the valley has become a sport walking path. There are different lengths in this area.
The Ihlara Valley's staircase consisting of 382 steps is very famous.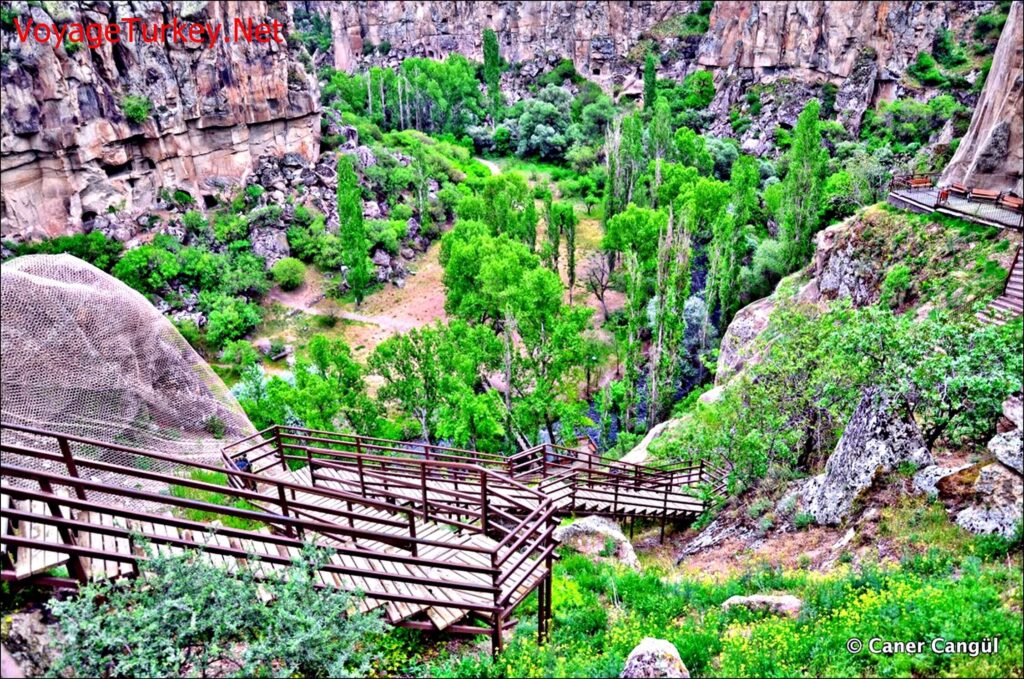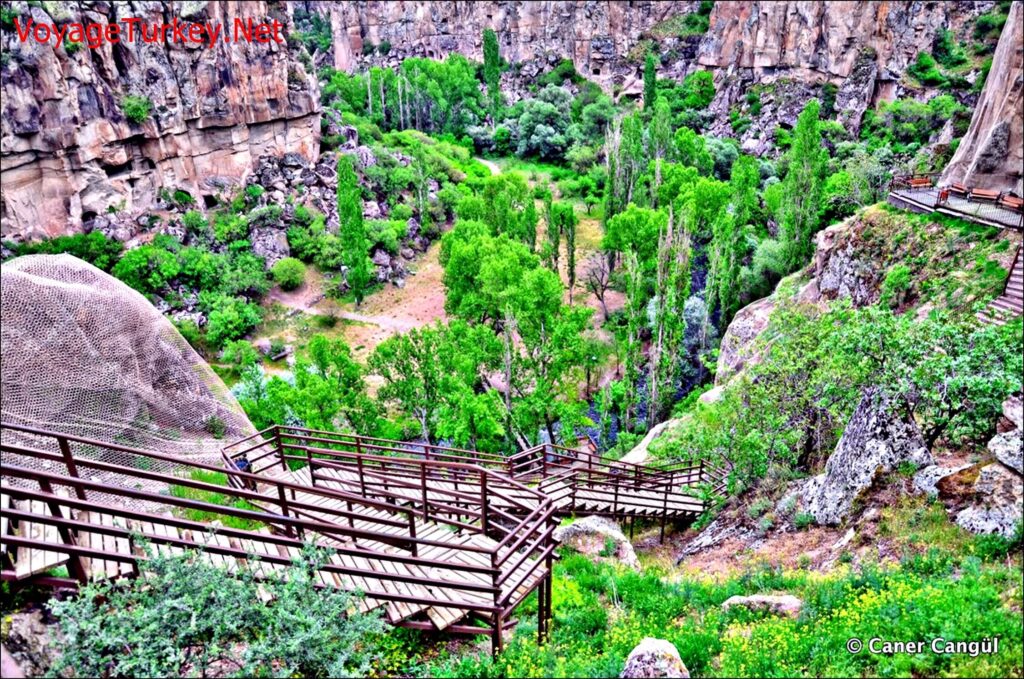 Visiting Historical Places
There are numerous abodes, tombs and churches hewn into the rock face along the valley.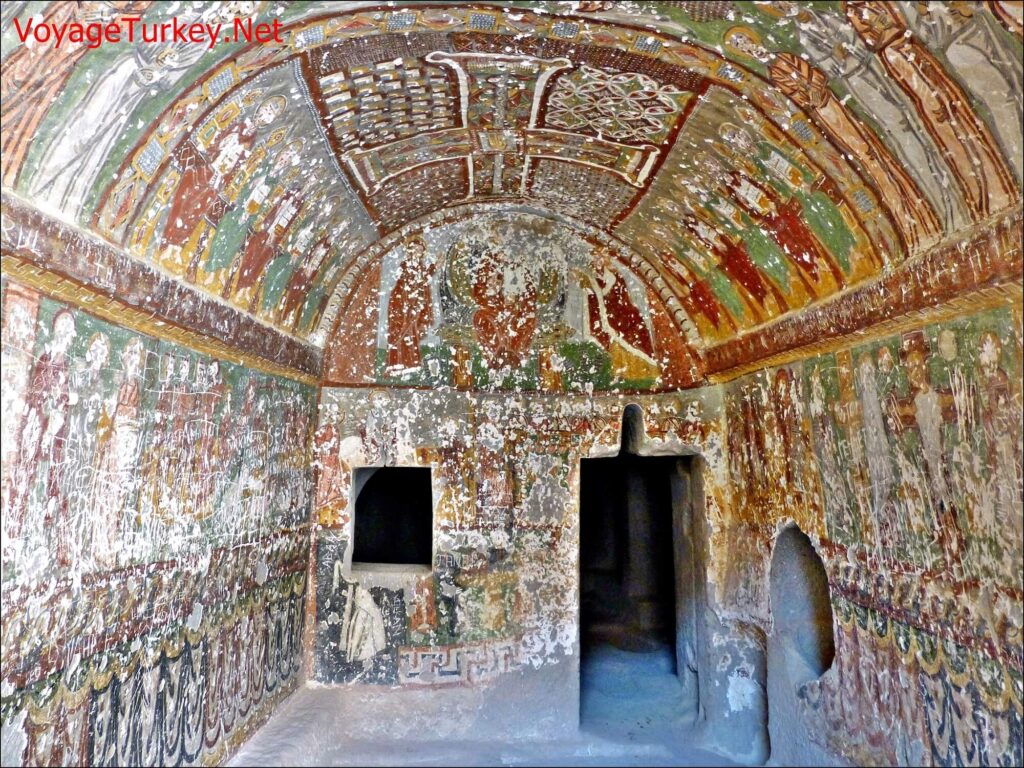 There are 105 religious buildings in the valley but only 14 of them were preserved enough to be visited. Most famous of them: The Egritas (Inclined Stone) Church, Agacalti (Under Tree) Church, Kokar (Smelly) Church, Yilanli (Snake) Church, Purenliseki (Calluna Terrace) Church, Kirkdamalti Church, Ala (Red) Church, Direkli (Pillar) Church, Fortress Monastery, and Selime Cathedral.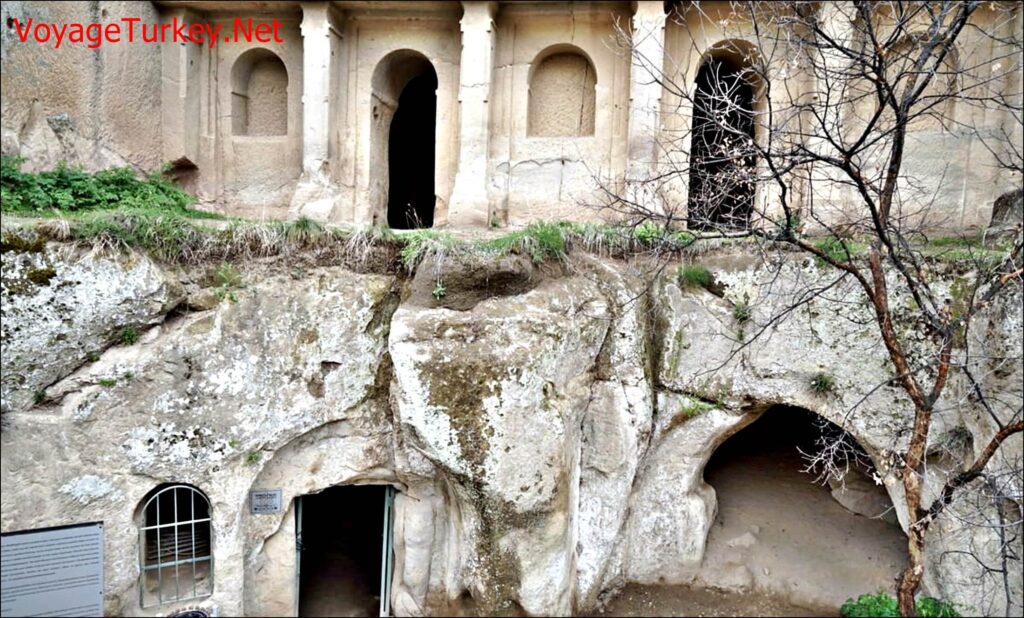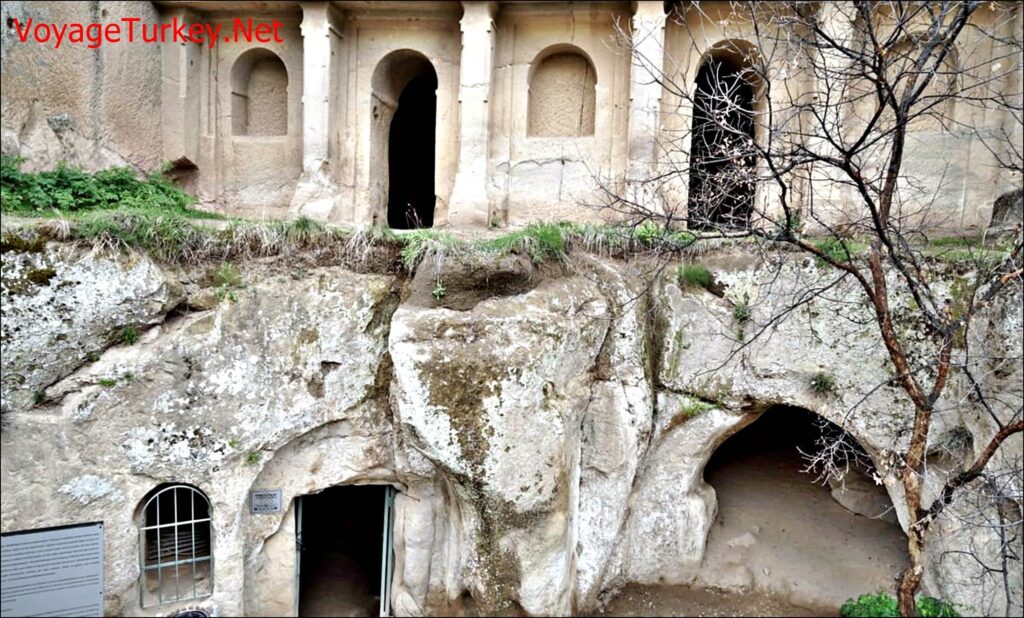 These churches were a hiding place for Christians who fled religious pressures during the Roman Empire. The churches, monasteries, tombs and shelter areas carved into the rocks are connected by tunnels.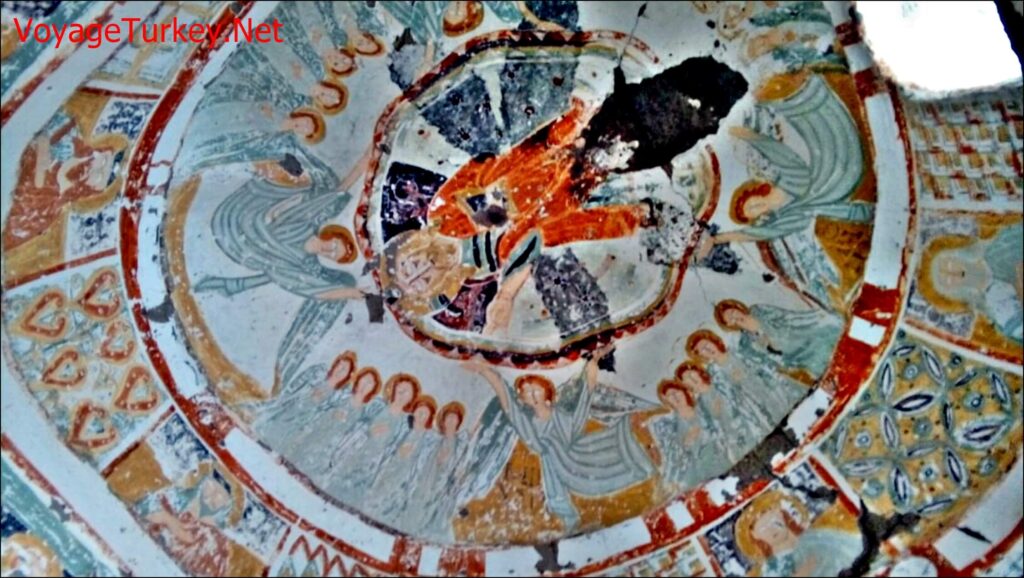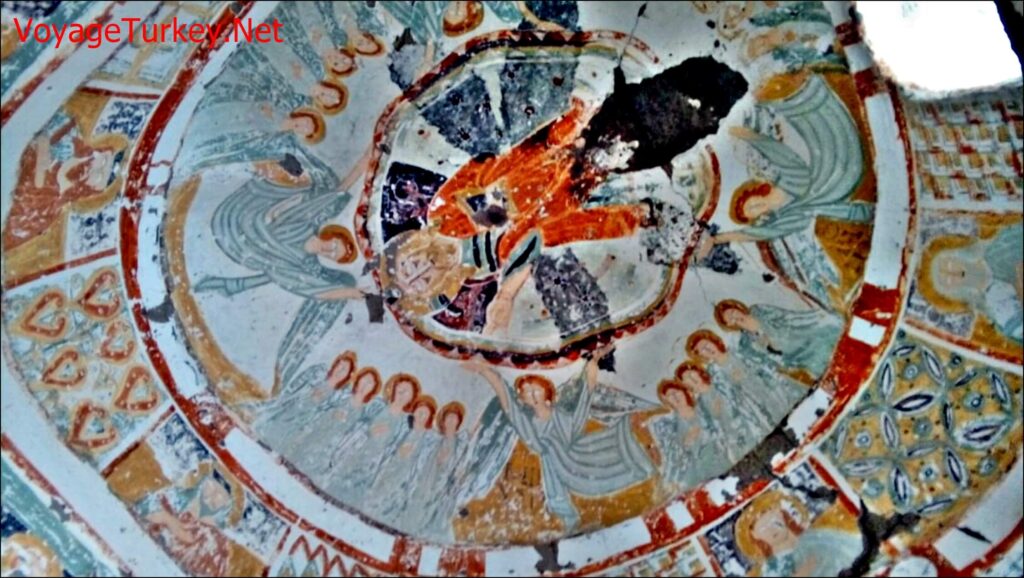 Breakfast
In Ihlara valley, it is possible to have breakfast with your feet in the restaurants which are located on the edge of the Melendiz River.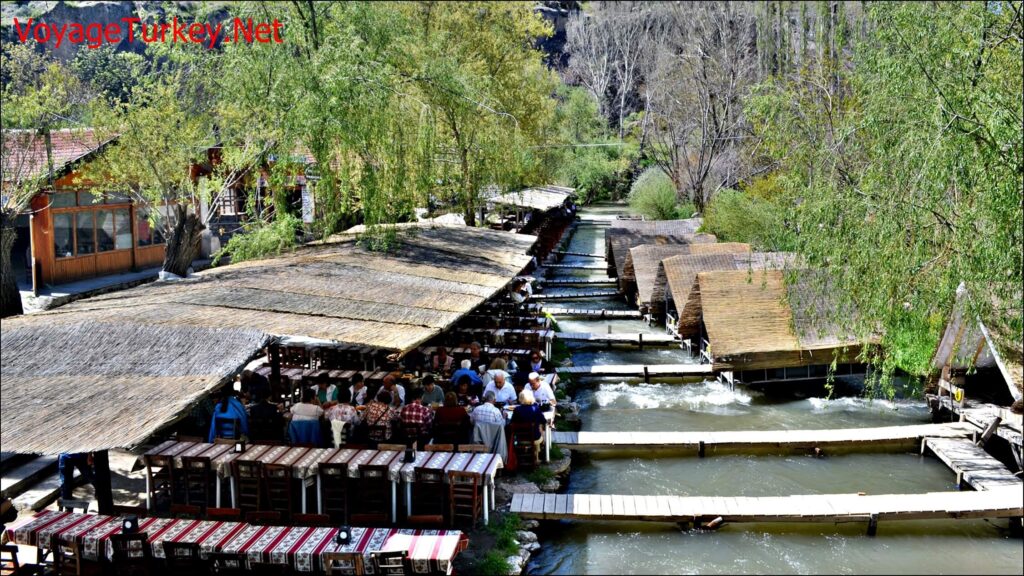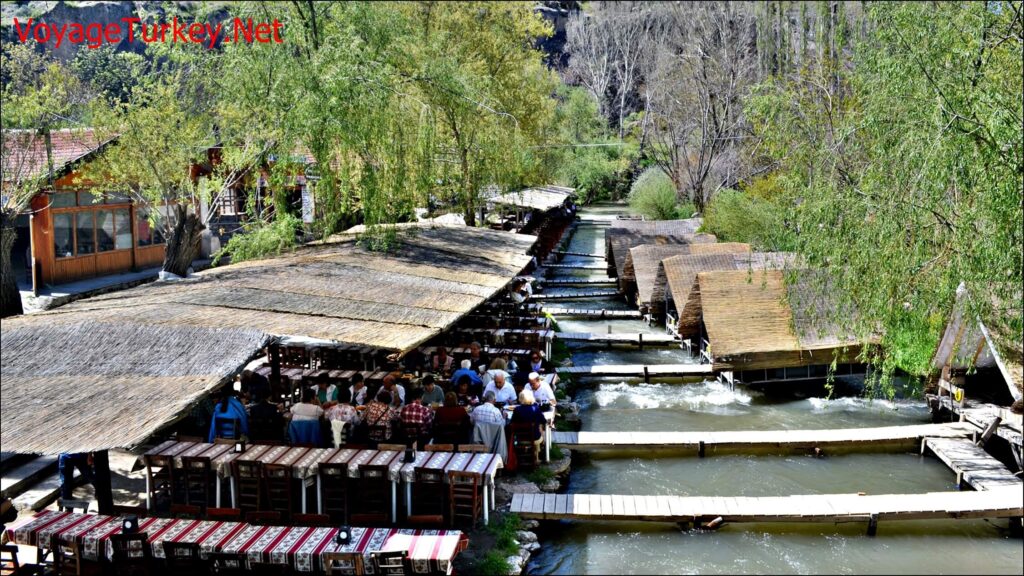 Transportation to Ihlara Valley
It is possible to reach Ihlara Town from the city center of Aksaray by public transport every hour.
Opening/Closing Time and Admission Fee
April 1 – October 1
Box-Office Summer Opening/Closing Time: 08:00/18:15
Summer Visit Opening/Closing Time: 08:00/19:00
October 2 – March 31
Box-Office Winter Opening/Closing Time: 08:00/16:15
Winter Visit Opening/Closing Time: 08:00/17:00
Closing Day:
Open Everyday
Admission Fee: 30 TL
Museum Card: Valid