Patara was a principal harbor of ancient Lycia and one of the main commercial centers of the eastern Mediterranean. It was the capital city of the Lycian League. The reason why Patara was such an important port city was that one of the three-grain warehouses in the Mediterranean called Granarium was found in Patara. Patara was a harbor where the grains transported from Anatolia to Rome are stored.
According to mythology, Apollo was born here. In general, it's considered that Apollo was born in Delos, there are some archaeological articles claiming that Apollo was born in Patara. Legend has it that this ancient city was founded by Patarus, a son of Apollo.  It is believed that the name of the city comes from its founder.
Location of Patara
Patara is located in the Kas district of Antalya. It can be reached by traveling west out of Kalkan along a winding mountain road, entering the Egen Valley and then, after 8 km, you will reach to the ancient harbour.
St. Nicholas
Patara is also known to be the birthplace of St. Nicholas Saint Nicholas spent his youth in Patara. It's believed that the miracles of Saint Nicholas had taken place in Patara. Therefore, Patara also upheld the memory of the saint.
Because, Saint Nicholas was the bishop there, the church in Demre bearing his name and his grave are there, Demre is most associated settlement with Saint Nicholas.
Buildings in Patara
There are extraordinarily well preserved and interesting ruins such as the Triumphal Arch, the Light House, theatre, the Boule (council house), the colonnaded high street, a temple, and numerous chapels.
But great portion, even commercial harbor of the ancient city rendered by the shifting sands.
Theatre
There is a theatre building located in the south of the Council House. It is understood from the inscriptions that the theater was rebuilt in 147 years after the earthquake.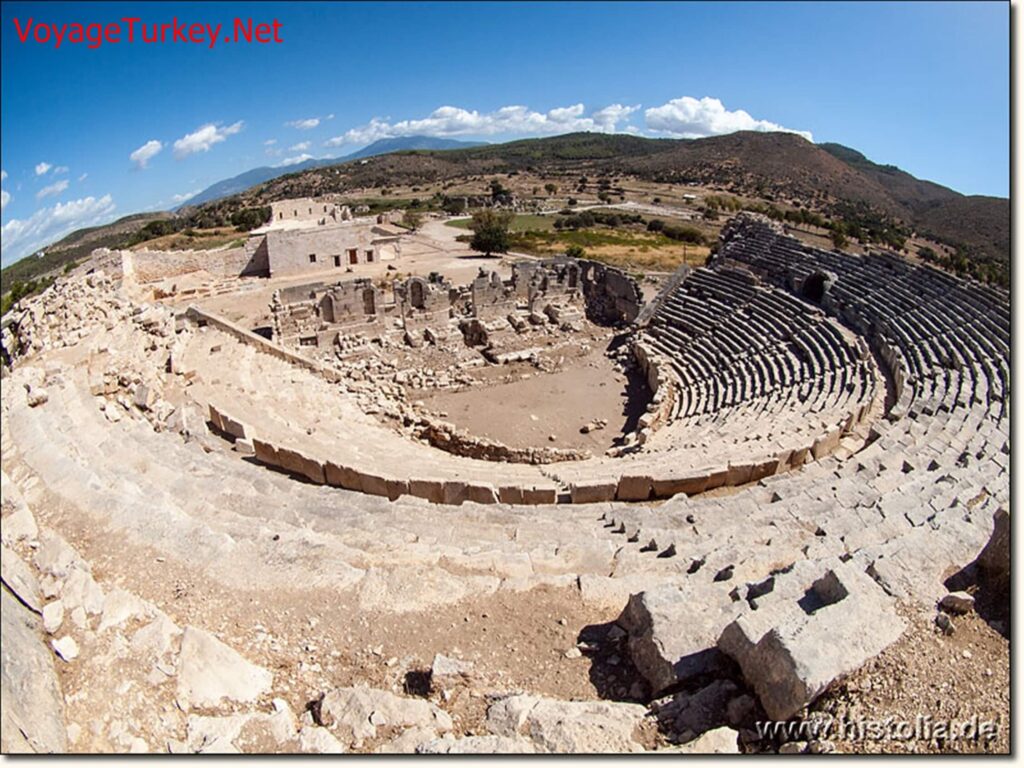 Mettius Modestus Triumphal Arch
One of the most important structures of the city is the Mettius Modestus triumphal arch.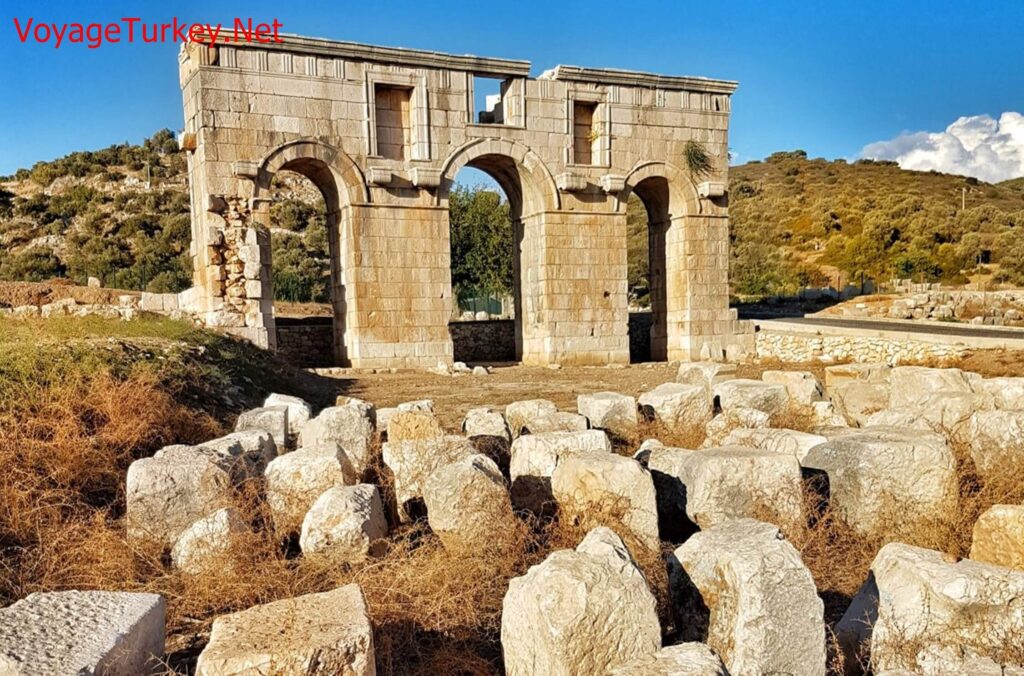 This triumphal arch of 19 × 10 meters was built during the reign of Roman Emperor Traian to honor Mettius Modestus, a Roman senator of the 2nd century AD and his family.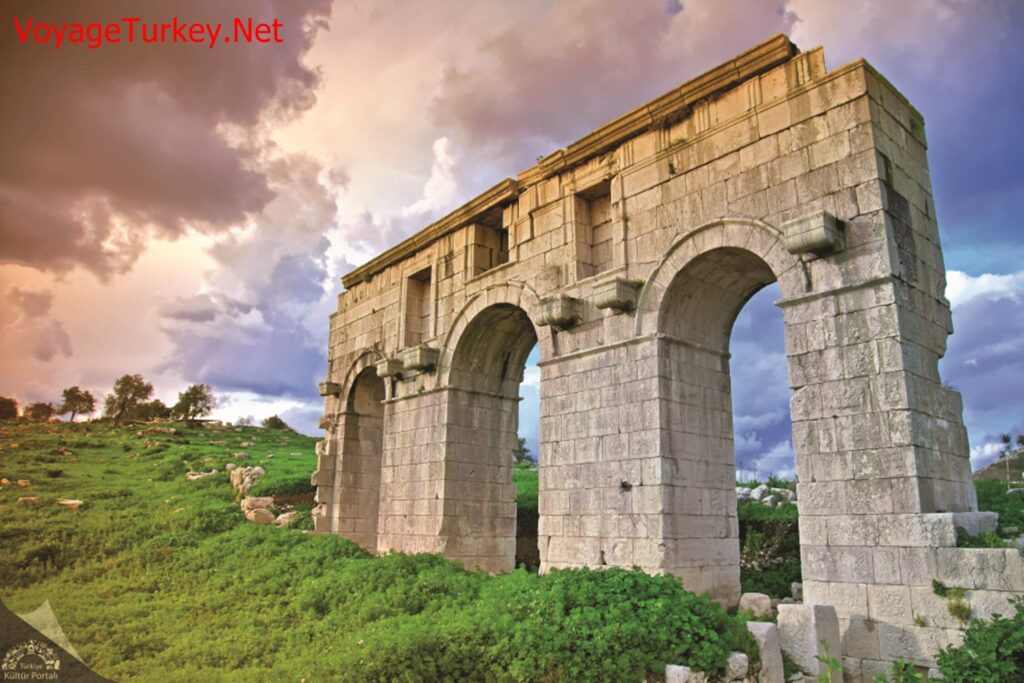 The Boule (Council House)
Patara was one of six cities with three votes in the Lycian Union. For this reason, the state administrators held meetings in the Council House. This building, which has 21 seats, was able to accommodate 1400 people.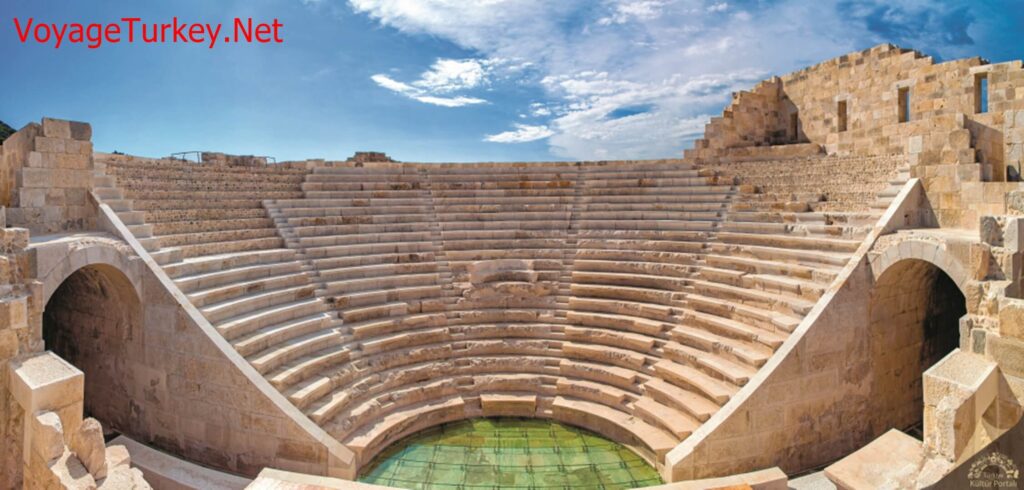 The Colonnaded High Street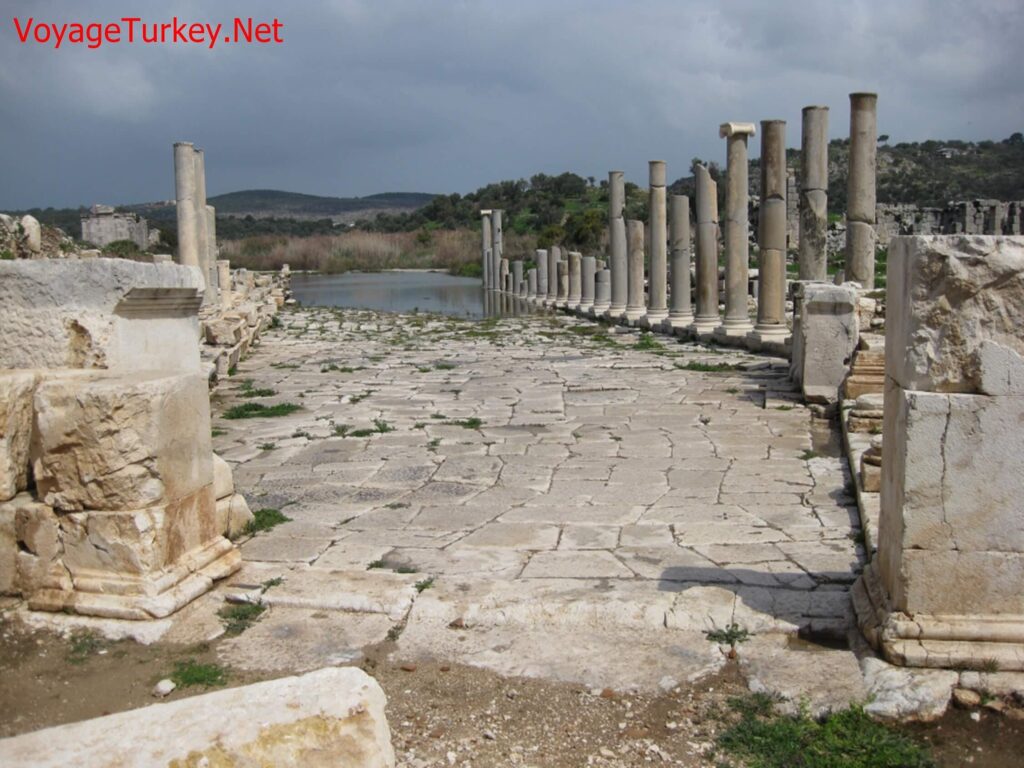 Opening/Closing Time
Summer Period (31 March – 30 October) 
Opening/Closing Time: 08:00/19:00


Winter Period (30 October – 31 March) 
Opening/Closing Time: 08:30/17:30

Box Office Summer / Winter Closing Hours
Summer Period: 18:30
Winter Period: 17:00
Closed Days: Open Every Day
With its pure white sand which stretches as far as the eye can see, Patara is also the place for beach lovers. For an article about Patara Beach, undoubtedly one of the most beautiful beaches on the Mediterranean, click here…