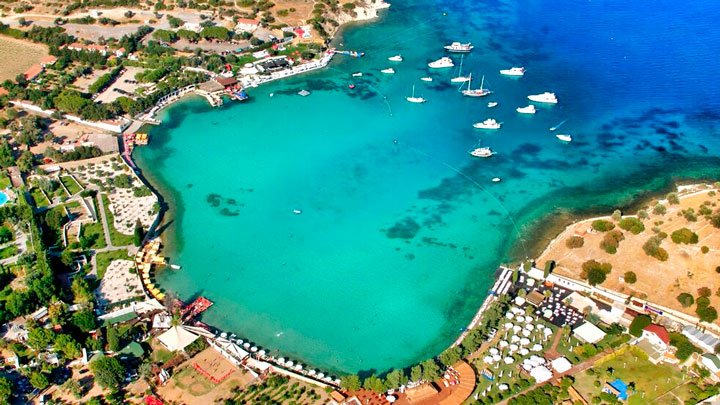 As a modern and developed city, Izmir is an important center of culture, art, tourism and trade. It attracts tourists because of its historical (archaeological) and natural beauties. Izmir has a well-deserved reputation due to it's richness of it's natural and historical assets.
Izmir, where the master of poets Homer was born, has lots of natural beauties, a rich cultural and historical heritage, beaches, thermal waters and spas. So, this city, known as "Beautiful İzmir" in Turkey, offers visitors many options for a unique holiday experience. It is possible to find a large variety (such as thermal, mountain, religion, sea, coast, health, history, youth, skiing, disabled, agro, fair and congress) of tourism in almost every dictrict of Izmir
Location of Izmir
Izmir is located on Turkey's Aegean region.
Historical Places Of İzmir
Throughout thousands of years, İzmir has been home to the many civilisations. This city is the center of civilizations and mythology in ancient Ionia. So, İzmir has many archaeological and historical assets.
The Pergamon Multilayered Cultural Landscape Area was included in the World Heritage List in 2014 and the Ephesus World Heritage Site in 2015. Birgi Historical City, Foça Castle and Çandarlı Castle are included in the World Heritage Temporary List.
Historical Places Of İzmir
Best Beaches Of Izmir
Izmir is a very attractive area for tourism wiht it's diversity of activities and resources. lt has deep blue sea with beaches wiht blue flag. The Aegean Sea extends along the west coast of the province with its bays and beaches.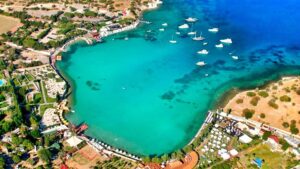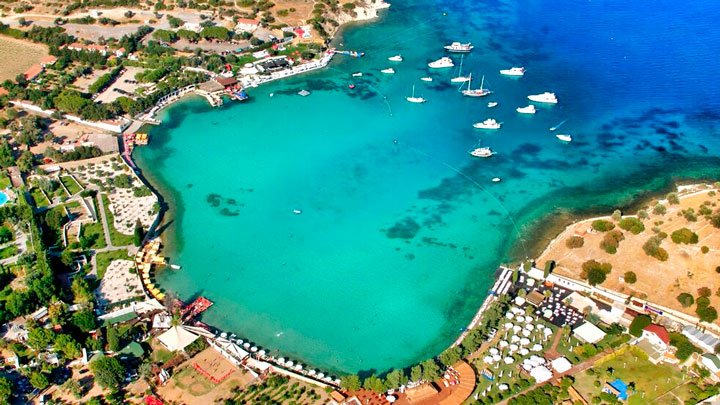 What to Eat
Izmir boats a rich cuisine, featuring grapes, figs, olives, citrus fruits and seafood.
Things to Do
Izmir has a warm climate and the cooling sea breeze in the summer, therefore, many water sports can be done in Izmir.
Cultural Activities
With the International Izmir Festival and Izmir European Jazz Festival, Izmir occupies a significant place in Turkey's cultural life.
The International Izmir Festival
The International Izmir Festival is organized annually by the Izmir Foundation for Culture and Arts. This festival is held in the city center and in venues with thousands of years of cultural heritage. In the festival, up to now, such as Ray Charles, Paco de Lucia, John Baez, Tanita Tikaram, Julio Iglesias, Jethro Tull, Chris de Burgh, Sting, Chick Korea, Brayn Adams, Jan Garbarek, Elton John, Kiri Te Kanawa, Nigel Kennedy and James Brown, world-class artists gave concerts. And also, many famous local and foreign communities gave concerts in this Festival.
Izmir European Jazz Festival
With the participation of local foreign jazz communities, this festival  is held in the first half of March every year. It brings together jazz lovers in Izmir and makes a significant contribution to the cultural richness of Izmir.
How to Go
Izmir has an airport, named Adnan Menderes Airport. Is  is an international airport serving Izmir.
Climate
Due to Mediterranean climate in the region, summers in Izmir  are hot and dry and winters are warm and rainy. However, in the winter months, the temperature rarely drops below zero, therefore  it is a good place for outdoor pursuits and water sports for most of the year. Thousands of years ago, Herodotus said that about this city: "They have established their city on the earth in the most beautiful skies and the most beautiful climates."
July and august is the hottest, january and february is the coldest months. Snowfall in the city is almost none.
In the hot summer months, "imbat" winds,  which consists of the difference between the warming and cooling of the land and sea between day and night, brings coolness. This wind belongs to İzmir only.